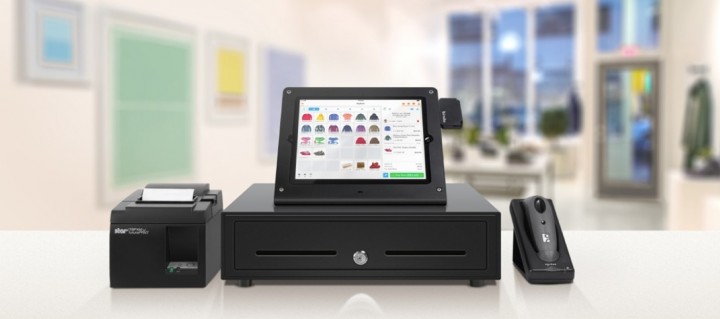 With one foot in Hong Kong and the other in New York, retail point of sales startup Bindo moved out of its usual stomping grounds today as it pitched to investors during Startup Asia Singapore 2014.
For consumers who dabble in ecommerce on a not-so-frequent basis, it can be difficult to appreciate how running an online retail business can be difficult. In an effort to grow their customer base, many brick-and-mortar stores will start web-based operations where they sell their goods online.
But this often necessitates separate systems for inventory tracking, payments, customer relationship management, and other aspects of the business. Tracking and managing this information can be a drag on efficiency.
Well aware of these challenges, the Bindo team has created a POS system that merges online and offline operations for brick-and-mortar retailers that count on web sales for extra revenues. Targeting local franchises with 50 or more locations, the Bindo POS system lets managers scan product barcodes for instant inventory updates and manage store inventory through a well-designed and intuitive user interface for mobile. Store owners can track sales analytics for one or multiple stores.
Depending on each business' needs, Bindo charges a subscription fee of US$89, $149, or $249 a month for access to its POS system. It also offers value-added services like payment processing.
While Bindo makes money from its enterprise-facing software, it also intends to offer up a mobile app for consumers. After all, once merchants have started to track all their inventory using Bindo's POS system, it's not difficult to turn all of that data into the business's online storefront. Enter Bindo Marketplace – an upcoming app that helps consumers shop from local retailers, all of whom use Bindo's POS internally.
"Merchants who sell things online often manage separate portals: they have to manage one portal for e-commerce and one portal for their brick-and-mortar store. And then another portal for brick-and-mortar store number two. So basically it becomes a hassle to manage," say Benedict Wong, who leads business development at Bindo.
"To fix this problem, we wanted to create one unified inventory system so stores can manage everything together. The idea is once you upload your inventory onto our POS, with one click you can launch your entire store online."
Bored with their day jobs
Bindo was founded by Jason Ngan, an engineer by training who later fell into finance and hedge funds. Seeking a change of pace, Ngan teamed up with his college friend Joming Au, an aerospace engineer, and Brad Lauster, a UI/UX designer who held stints at LinkedIn and Intel, to found Bindo in early 2011.
"Basically we were just bored with our day jobs and decided we should start something new," says Ngan.
Bindo has registered as a business both in Hong Kong and the US. Since the majority of its customers to date are located in New York, the company's office in the States serves as its headquarters while it maintains a development team in Hong Kong. There, the company has recently begun eyeing large island-wide franchises as potential customers, and has considered Singapore as a potential destination for further expansion in Asia.
Bindo currently works with 200 paying businesses across the United States. In 2014, it hopes to sign up at least 100 new retailers onto its system every month.
Expert feedback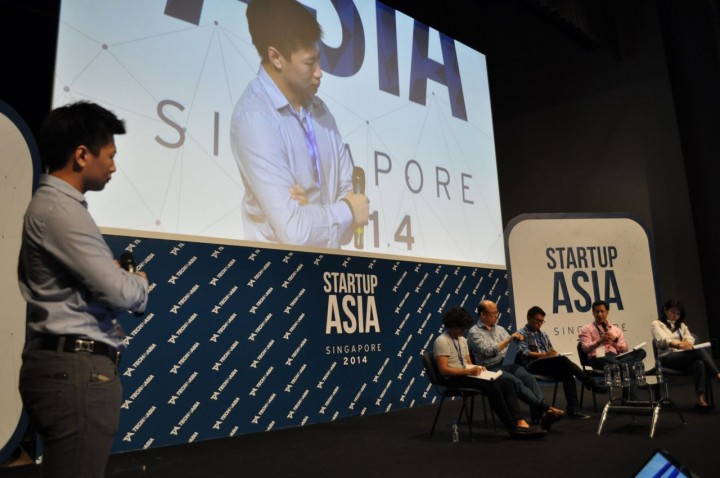 Paul Srivokual posed a question about security, to which Bindo's Benedict Wong replied noting that all customer credit card information is stored on Bindo's servers and not in the actual POS system.
Peng T. Ong of Banean Ventures and Shirley Wong of of TNF Ventures both expressed interest in Bindo's potential to collect data. Wong said that while Bindo retains ownership of all the data it collects, for the moment, it's focused on developing its POS app rather than fleshing out its analytics.
If you're interested in learning out to Bindo, feel free to reach out to the team on Techlist.
This is a part of the coverage of Startup Asia Singapore 2014, our event running on May 7 and 8. Check out all the Startup Arena pitches here. You can follow along on Twitter at @techinasia, and on our Facebook page.