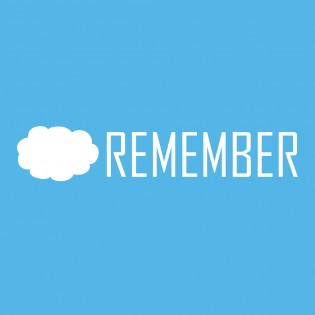 I generally have a soft spot for apps that encourage family bonding, and the Remember app does just that. The Singapore startup positions itself as a life photo scrapbook in the cloud, documenting pictures you take and consolidating them into a beautiful timeline.
So even when you're apart, you can still share those memories. It is especially catered for young parents who are witnessing rapid changes in their children, and taking photos is the perfect way to celebrate such moments in life.
Remember reminds me a little of the Pair and Between apps which are catered for couples. But Remember aims to make share seamless and private, while maintaining a timeline of their memories in the cloud.
Our team first came into contact with this Singapore startup at the JDFI demo day. Co-founder, Chua Ruiwen, elaborates on their development and the changes they made along the way:
We entered the program with Gradeful, an app that would help fathers become awesome dads. However, through speaking with our customers, we found that families in fact wanted something that focused on them as a whole, and not as individual parents, so we decided to pivot into Remember, which aims to celebrate a family's memories.

We asked ourselves what that meant to the most families, and we realized that the memories that a family shares are the most precious assets they could have. That's why you see parents [often] taking and sharing photos of their children as they grow up, essentially documenting their journey together. This journey doesn't stop when the child is grown either. A family that celebrates together is often closer and happier, and we'd like to help them hold on to, and easily revisit these memories with Remember.
He added another comment which, in my opinion, is lesson that most startups can learn from:
Creating a product is about delivering the best value you can to your customers, so while we had a lot invested in our previous work, continuing down that path might have meant working on a product that didn't allow us to achieve that. With the pivot, we feel that we're able to address the needs of family more accurately, especially young families caught up in this age of digital abundance.
While it's good to believe in your product, it is also extremely important to listen to consumer feedback. Having two-way conversations with your target audience and understanding their needs are elements essential for success in the long run. Never be afraid to change in the midst of things if needed, what matters is success in the long term. If you're getting feedback that your idea isn't working despite having put in so much past efforts, it's time to stop and access. Am I going in the right direction? Am I listening to my customers?
Remember's monetization model is a celebratory extension of users' memories. They're looking to bring intangible digital memories into the real world with quick and easy photobook printing.
The startup has already garnered some interest from the investor community. The team currently consists of three co-founders: Adrian Tan, Chua Ruiwen, and Luther Goh Lu Feng. They're in fact pretty active in the Singapore startup scene, and have been working together for more than a year. They have another startup called SquareCrumbs, which focuses on education technology.
I'm pretty excited about trying out this app, and I'm probably going to introduce it to any friends who have newborns. Unfortunately, it's not ready yet, but the team promises that they'll be launching soon, and I'm looking forward to it! If you're interested and want to receive updates, you can sign up here or follow them on Twitter.