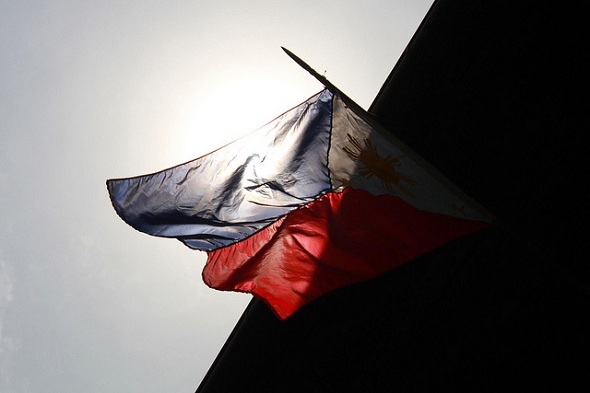 Dado Banatao is probably the most successful Silicon Valley technopreneur you've never heard of. Some say that 30 percent of every computer today carries technology and ideas that originated from this unassuming Filipino.
Many of his compatriots have left their mark on the technology world as well. There's Peter Valdes, who started Tivoli Systems in 1989, then led the company to an IPO in 1994 and eventually sold it for US$743M. Another good example is Dennis Mendiola, who founded Chikka Asia, the creator of Chikka Messenger, an instant messenger with about 38 million users.
Raw talent is not lacking in the Philippines — many entrepreneurs have succeeded in spite of the lack of a startup ecosystem. But now, a concerted effort is made by the country and its people to replicate and localize the Silicon Valley model back home. The hope is that as more funding and support emerge in the Philippines, more of the nation's talent will find success within its borders.
To fully understand the challenges of creating a successful startup ecosystem in the Philippines, one must start with this number: As of 2010, there are about 9 million Overseas Filipino Workers (OFW), making up almost 10 percent of the local population.
It's a brain drain on a unimaginable scale, big enough to become an industry, and, ironically, a market for saavy entrepreneurs to tackle.
The cause of this problem is the lack of work opportunities for educated Filipinos, said Christina Laskowski, president of STAC Silicon Valley, an organization that works with the government to encourage technological innovation in the Philippines.
"There were no PhD programs for engineers until four or five years ago.  Therefore individuals interested in pursuing further studies left the country and for the most part did not return," she said.
Many local companies weren't hiring engineers and scientists either. Across the country, the glut in educated students isn't matched by equivalent jobs, causing many to find work overseas that undervalue their paper qualifications.
Lack of employment has kept poverty level high, at over 30 percent of the population. Compounded by rapid population growth, poverty discourages the development of skilled talent needed to support a thriving technology startup scene.
Corruption, inefficient government bureaucracy, and poor infrastructure are the other major obstacles hampering economic development and dissuading investors from putting money into the country, said the 2011 Global Competitiveness Report by the World Economic Forum.
But the economy is making a turn.
"Now at long last, the Philippines looks poised to resume a period of strong growth," wrote Ruchir Sharma, chief of the Emerging Markets Equity team at Morgan Stanley Investment Management, in his book "Breakout Nations: In Pursuit of the Next Economic Miracles".
He noted that the current President, Benigno 'Noynoy' Aquino III, may have the right amount of reform momentum to bring about change. The population's proficiency in English is a huge advantage which has led to the country to become a top choice for business process outsourcing, a US$9B industry employing 350,000 people.
The country's economic elite, through organizations like STAC-SV, Phildev, and Plug and Play Tech Center, are marshaling forces to shepherd the country's tech startup scene.
STAC-SV's ultimate goal is to develop promising local research programs into successful ventures, but given that the country's PhD programs have just began, that ideal is still some ways off.
Presently, they have organized ON3, a national technology startup pitch competition — the first of its kind in the country. Starting with regionals in Visayas, Mindanaos, and Luzon, the competition culminates with the grand finals in Makati City, Manila, on 12th July. The best teams will win three-month Silicon Valley Immersion packages sponsored by Plug and Play.
Meanwhile, PhilDev, a non-profit started by Dado Banatao, has organized an Entrepreneurship Camp in Cebu City that offers mentorship from top tech entrepreneurs. It also launched the SuperFund Scholarship, which provides scholarships of P1million (US$24k) to Filipino degree students in the science and engineering field.
Replicating Silicon Valley isn't the same as copying it
Jojo Flores knows Silicon Valley very well. As the co-founder and vice-president of Plug and Play Tech Center, a Silicon Valley tech startup accelerator, he has mentored the brightest tech entrepreneurs and partnered with the upper tier of venture capital firms. He is also a board member at STAC-VC.
To him, creating a startup ecosystem from scratch is like building a car. "You can't just build the whole thing at once. Try building the body first, then engine, and so on. It's a process," he told SGE on the sidelines of the ON3 Visayas Regionals.
However, in building a car, great care must be taken to ensure that it is well-suited to travel in a unique environment. Starting up in the Philippines is very different from running a company in Silicon Valley.
For one, the market situation is unique. Internet and computer penetration are low compared to mobile phone adoption. Smartphone adoption is still lagging behind developed economies, but is growing fast.
There are essentially two markets in the Philippines: A high-end but small smartphone market, and the low-end feature phone market, which forms the base of the pyramid.
Startups will need to weigh the cost and benefits of going global from day one or targeting both high-end and low-end markets at home.
The path they pick should depends on what their product is, said entrepreneur Eric Clark Su, co-founder of picture blogging network PicLyf.
"I always see this as a stairs versus slope thing. If you target the local market (stairs) you might get burst of traction but will encounter walls of problems. On the other hand, targeting the global market is has a smoother path (slope) but you win in inches not steps," he told SGE via email.
"If you take the stairs, you can acquire more steps easily and be safer but you might find yourself climbing just a few floors worth of the market. Climbing the slopes might be harder and you might slide back down time to time but if you persist you might find yourself at the top of a mountain."
On the other hand, Jay Fajardo, founder and CEO of Proudcloud, believes the future belongs to the smartphone market. He does not think targeting feature phone users is prudent.
"There are some significant years left for the feature phone market but developers shouldn't compromise forward-looking innovation just for the sake of short term profit," he said.
Entrepreneurs in the Philippines will find that the country presents unique opportunities for tech startups. According to Eric, an SMS-based product, or one that lives inside Facebook or involves e-commerce are safer bets. Ideas that let users earn cash in exchange for their time and skill could work.
Transport, tourism, and remittance are great industries to go into, although they require an extensive business development component that mandates great negotiation skills. First-time entrepreneurs should avoid those, Eric said.
Finally, he has a warning for entrepreneurs "drinking the Silicon Valley kool-aid".
Since most people in the Philippines still use feature phones, startups that want to be the next Instagram must be prepared to create web, Blackberry, Android, and iOS versions of their app rapidly — a tall order for any new company. As such, if they're targeting the US or global market, they might want to start their companies in those countries instead, since local presence is essential (see Eric's Quora answer).
The stars are important, but a bad supporting cast can spoil a film
There's a saying that entrepreneurs are the stars of every startup ecosystem, while investors are merely playing supporting roles. The same applies to the government, infrastructure, community event organizers, and the media as well.
On this front, progress has been encouraging in the past few years, although there remains much work to do.
The government, it seems, has not won much love from the startup community.  The sense I got after speaking to entrepreneurs at a couple of Philippine events is that the government cannot be relied upon for help.
Eric Su put it across bluntly: "The government is (either) tone-deaf or brain-dead about startups."
Jay echoes the sentiment by saying that the government is "largely oblivious" to local tech startups most of the time, becoming obstacles through their inaction rather than a source of support.
He suggests that the government can tap on the feedback of the startup community to develop entrepreneur-friendly policies like flexible incorporation processes and taxation.
For example, he thinks that the government should do away with the ruling that only companies that do not have more than 40 percent foreign ownership can receive funding from foreign investors. President Aquino, however, has indicated that he isn't interested in changing it.
Jay also finds it is too difficult to dissolve corporations in the country, which is an obstacle to merger and acquisition activity.
A startup ecosystem isn't complete without talented people. Unfortunately, talented engineers and developers are in short supply around the world, and more so in the Philippines.
One cause of this problem is an outdated curriculum that doesn't correspond to the needs of the industry. The academic sector has not been agile enough to meet the human resource needs of tech startups, said Jay Fajardo.
"Currently, many graduates have to learn new programming languages, new technologies, and modern business and financial concepts only after leaving school," he said. It's unclear at this point if there will be an overhaul of science and engineering curriculum at the undergraduate level.
The quality of instruction in schools can also be improved by hiring more qualified personnel. The Engineering Research and Development for Technology program, initiated by Dado, is tackling this need by working with eight graduate schools in the country to boost number of researchers, scientists, and engineers in the country.
For the tech startup scene to work, talented engineers are not enough. They must also possess traits like high risk tolerance and adaptability.
Unfortunately, Filipinos are generally known for being risk adverse. Many OFWs venture abroad to seek plump jobs in big companies, not join a startup with a high chance of failure.
In terms of infrastructure, traffic continues to be a problem in Metro Manila, and is worsening in Cebu. The Ninoy Aquino International Airport in Manila has trouble handing air traffic. Even the country's Internet traffic could use a speed boost.
One advantage of doing business in the Philippines though is the low cost of living. This has attracted some expat entrepreneurs to start their businesses in the country.
Tech startups seeking cheap office space now have more alternatives. Co.lab is a new co-working space in Manila that offers hotdesking  at P4,500 (US$108) a month or P36,000 (US$860) a year.
Campus business incubators are also available for entrepreneurs who want to scale their businesses. In Cebu, entrepreneurs can check out CeBuinIT, a tech incubator located in UP Visayas Cebu College which has an office below commercial rates. In Quezon City, startups can visit the UP Enterprise Center for Technopreneurship. In addition to office space, both centers provide coaching, mentorship, and networking events. Neither provide funding.
The number of meetups, events, and communities have blossomed recently. Besides competitions like ON3, Startup Weekends have been held in Manila and Cebu, drawing great interest from big companies and aspiring entrepreneurs.
Geeks, entrepreneurs, and designers can pick from a variety of groups that suit their interests. There's TechTalks.ph in Cebu,organized by Tina Amper and Mark Abella, as well as groups for Python, PHP, Joomla, and more.
John Arce and Michael Marin from Webgeek.ph, a meta-community for Filipino geeks, developers, and designers, have compiled a complete list of groups on their website.
While the scene has become quite lively, John and Michael believe that there's still a lack of community leaders in the country — people who can inspire others to share and collaborate. They see a greater need for groups to reach out to other communities and engage companies to support and sponsor events.
Jay, who founded Roofcamp, a regular meetup for people involved in tech startups, thinks that while Manila has become quite well-served, more attention has to be paid to other key population centers like Cebu and Davao.
"Fragmented communities in the other parts of the Philippines have to be reached and empowered so they can create their own local momentum," he said.
The media has also started to warm up to entrepreneurship.
While noting that the press hasn't given much exposure to startups in the past (rather, their tech beats cover mostly gadgets), the Webgeek guys have noticed that the media is slowly shifting towards startup events.
They also believe that startup founders can also do more by sharing about their entrepreneurial experiences on their blogs and on social networks.
 Every startup needs an angel
Perhaps the most noteworthy development in the Philippine startup scene so far has been the launch of angel funds, incubators, and accelerators in the past year.
Previously, startups have no choice but to bootstrap and generate revenue from day one or head overseas to look for funding. According to Jojo of Plug and Play, a lot of investors in the Philippines don't know how to invest in tech firms, as they're not connected to Silicon Valley and do not understand the market. While there's certainly money floating around, it's all going to traditional industries.
The next step then is to encourage wealthy individuals to invest in growth stage startups as venture capitalists. Competitions like ON3 serve this purpose. The organizers hope that a few success cases will arise from the current pool of participants, which would in turn generate media publicity and interest from investors.
Regardless of what happens, the creation of these early stage funds are an indication that major private sector players are cognizant of the potential of tech startups. Entrepreneurs now have more resources at their disposal to bring their startup out of the prototype stage. Here's a table comparing the funds:
| | Wireless Wings (angel fund) | Kickstart (incubator/accelerator) | IdeaSpace (incubator/accelerator) |
| --- | --- | --- | --- |
| Started by | Serial entrepreneur Myla Villanueva, who has two exits from five startups. She specializes in device and lifestyle distribution, systems integration, and software development. | Wholly-owned subsidiary of Globe Telecom (a JV of SingTel and Ayala). | Business tycoon Manuel V Pangilinan. He owns PLDT, the largest telco company in the Philippines. Smart Communications is a wholly-owned subsidiary of PLDT. |
| Fund size | P111M (US$2.65M) initially. Each startup may receive P500k (US$11.9k) or more, in exchange for a minority stake. | P100M (US$2.38M) initially. Each startup could get P10M (US$250k). | P100M (US$2.38M) per year over half a decade. P500k Pesos (US$12k) for 20 percent stake per company, and a follow-up amount of up to US$100k if needed. |
| Investment focus | Prototype-stage web, mobile or digital startups, as well as projects from university students. | Disruptive web and mobile startups. Entertainment, digital concierge, communities and networks, e-commerce. Emerging market solutions and business models. | Scalable startups with global potential, in the areas of water and power utilities, toll roads and transportation, healthcare, mining, telecomms, media, and food. Social enterprises will also be considered. |
| Differentiation | Wireless Wings is not an incubator, and so does not offer office space. It provides mentorship from Myla herself and industry experts. Myla is open to co-investing with other angels. | Access to SingTel and Ayala decision makers. Limited "live" trials with Globe mobile subscribers and access to market research resources. | Potential partnerships with MVP group of companies, and a structured training program on running businesses. |
What's noteworthy here is that two of the incubators are affiliated with telecom operators. Which is unsurprising — it's only prudent that telcos find ways to diversify since consumers are migrating from feature phones to smartphones and slowly abandoning SMSes and cellular calls.
Their involvement points to the rising role of big corporations as "white knights" to startups in Asia, either as investors, as partners or enablers, or as acquirers. Indeed, Smart and Globe were responsible for two of the handful of Filipino tech acquisitions in the past: Chikka by Smart for US$16M, and EGG by Globe for US$7.83M.
These new funds could be seen as a long term investment by both corporations. The money involved is pittance for both companies, but what's valuable is the immense potential for the ten percent of startups that succeed, and the goodwill generated with the entrepreneurial community.
While these developments have generated much buzz, the new funds have their work cut out for them. One major hurdle is their lack of experience.
Christina of STAC-SV said: "We need to implement sustainable programs to expose the start ups and the new angel funds to best practices….  the US angels have typically 'been there and done that' or at least have been a member of the ecosystem — funding, academic, legal, private sector. However, in the Philippines the tech start up scene is new."
Now for the startups to shine
For entrepreneurs in the Philippines, the journey is still an uphill battle despite the help they're now getting. Market sophistication isn't quite there, the region is fragmented, and the ecosystem is young.
Mindsets must also change, not just from the bottom-up, but from the top down. Christian Besler, Kickstart's vice-president, says that many of the policies, regulations, processes, and systems were geared towards hardware innovation in the seventies and eighties.
There's never an easy way to resolve the generation gap: While successful entrepreneurs of the last century, your Dado Banataos and MVPs, have much to offer today's startup founders, the environment has changed drastically.
Christian added that while there is a spotlight on technopreneurship these days, the Philippines is still underperforming when it comes to producing successfully-scaled startups — there are some, but not enough.
"There could be more if the entire ecosystem were more aligned to the current generation of startup founders and to the Philippine context: Open systems, not just proprietary; agnostic, rather than pushing exclusivity; grassroots, rather than 'big company'," he said.
Today, there are a number of young Filipino startups that show a lot of promise. Twitmusic is gaining recognition in the US, and they were recently accepted into 500 Startups, a prominent US accelerator.
Piclyf has received a nod from Skype co-founder Toivos Annus and others, getting US$2.5M in seed funding so far.
Insync, funded by Neoteny Labs, offers a more full-featured alternative to Google Drive targeted at power and business users.
On the horizon are a number of promising startups just out of idea phase, and I'm sure we'll hear more about them in the future.
The scene is now set, the supporting cast has been assembled, and the cameras are rolling. Now it's time for the startups to prove their worth.
More coverage of the Philippines here. For more information on Philippines, please contact us here.
Photo of Philippine flag courtesy of akeán2