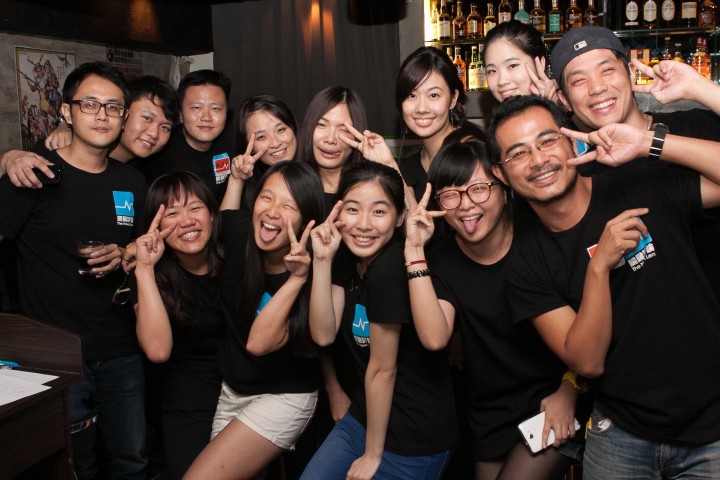 The News Lens, the Taipei-based startup that's gaining a loyal following for its social approach to popular media, today revealed that it has received funding from two angel investors, both of whom are highly-regarded figures in the journalism industry. The exact size of the investment hasn't yet been disclosed, but we've been assured by all parties involved that the papers are signed and the funds are being transferred as we write this.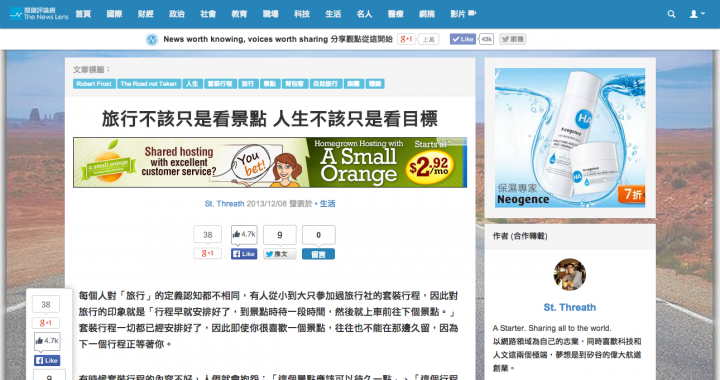 So who's on board? First is Marcus Brauchli, former executive editor of The Washington Post and former managing editor of the Wall Street Journal. During his tenure at the Post, Brauchli helped the paper pick up four Pulitzer prizes before stepping down in late 2012.
Joining Brauchli is Sasa Vucinic, the Serbian journalist who, in 1995, helped establish the Media Development Investment Fund (formerly known as the Media Development Loan Fund), a non-profit that provides funding for independent media organizations around the world. The MDIF was originally backed by George Soros' Open Society Foundation.
Brauchli and Vucinic are currently making the investments as individual angel investors. They will also serve as strategic advisors to The News Lens, and will join the company's advisory board as its first members.
"As a longtime visitor to Taiwan, I'm pleased to have the chance to work with the entrepreneurial team at TheNewsLens.com in building out what promises to be a genuinely ambitious and innovative new platform for news." said Brauchli in a statement.
Joey Chung, founder and chief executive of The News Lens, hopes financial and advisorial backing from Vucinic and Brauch will help the company deepen its impact in Taiwan, in addition to facilitating its expansion into other parts of Asia.
We've embedded Vucinic's 2006 TED talk below for viewing.
This marks the first outside strategic investment the The News Lens has received since its establishment in June 2013.
The News Lens was founded by Joey Chung, former head of Sanrio China, and Mario Yang, who used to write for leading Taiwan print magazine Business Weekly. The two of them envisioned the company as a media platform that would break from the tabloidization and sock-in-mouth reporting that characterizes news outlets in Taiwan, while also harnessing social media principles to determine content creation and drive virality (not unlike Buzzfeed and the Huffington Post).
We'll be checking back in with The News Lens in the coming days. When the team last spoke with Tech in Asia, its monthly unique visitor count had grown to 620,000 a mere two months after its official launch.
(Top image via Facebook)
(Editing by Steven Millward)