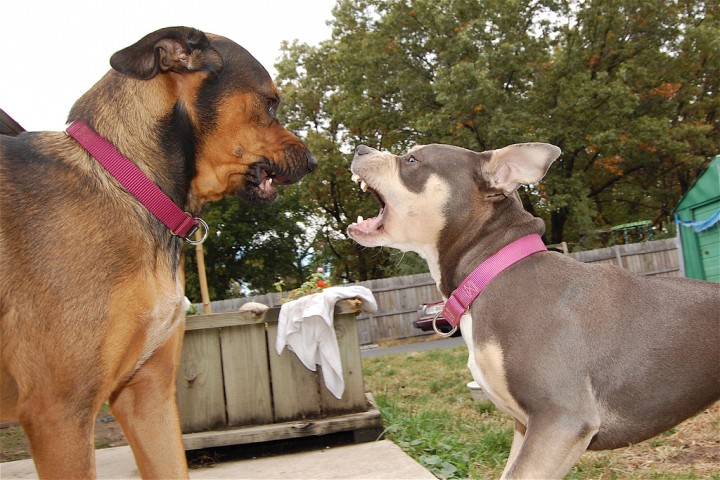 Yesterday, when Chinese state broadcaster CCTV ran its annual "Academy Awards for business" ceremony (think Forbes 500 but on TV), the old guard of China's electronics industry butted heads with the country's hottest tech hero in the name of good television – and RMB 1 billion (about $164 million).
During a discussion led by network host Chen Weihong, Dong Mingzhu, President of China's Gree Electric, and Lei Jun, CEO of smartphone maker Xiaomi, traded barbs over the business models of each other's companies. Dong accused Xiaomi of relying on price point and marketing to push its product, while Lei singled out Gree's customer service strategy as an area of weakness.
The jabs ultimately led to a bet: if in five years Xiaomi's revenue exceeds that of Gree's, Dong will pay Lei RMB 1 billion. And if it doesn't, Lei will have to cough up for Dong.
If you're keeping track: last year Gree brought in RMB 99.3 billion  in annual revenue (about $16.3 billion). Xiaomi, meanwhile, brought in RMB 13.27 billion in revenue (about $2.16 billion) for the first half of 2013, and expects that figure to double by the end of this year.
While the debate probably made for great TV, there's no doubt that Dong and the TV host missed a great opportunity to put Lei on his toes, if that was ever their intention.
One angry man, one angry woman
The CCTV host made it clear what was about to unfold when he invited Wang Jianlin, chairman of the Dalian Wanda Group, and Jack Ma, chairman and founder of Alibaba, to take the stage alongside Dong and Lei. The former two figures made a similar bet at the previous year's event.
After introducing the Dong and Lei, both of whom received awards that night, the host ask Lei if he could foresee Xiaomi surviving for 23 years – the current lifespan of Gree Electric. Lei replied affirmatively as he described Xiaomi's business model, which followers of the company are certainly familiar with by now.
The most important element of Xiaomi's business model is that it's asset-light. First of all, it has no factories of its own, so it can utilize the world's best factories. Second, it has no sales channels or physical retail outlets, so it can use the internet's e-retailers to sell directly to consumers. Since it needs no capital for sales and storefronts, it's more efficient. Third – and most importantly – since it has no factory, and since it has no physical retail outlets, it can put its energies towards the user and the product. As a result, out of Xiaomi's 4,000 employees, 2,500 [are responsible for] communicating with users, and 1,400 do research. So it can focus all of its energies on product development and service for the user.
Dong then went in for some low blows, noting that probably 99 percent of the audience didn't own a Xiaomi phone, and arguing that since Xiaomi simply markets devices that are manufactured by others, the company has less control over its products (bear with us). When the host egged her to make a bet with Lei on Xiaomi's fortunes, Dong continued to argue against the company's fortunes, saying:
Even though you sell online, you say you want to be competitive on price. But Gree isn't competitive on price, it's competitive on quality. We also have outstanding service, and that's because we have tens of thousands of professional retailers. If we collaborate with Jack Ma, will we not take over the world? You don't have a factory that can make the best products […] My products don't need after-sales service, and who out there isn't buying them?
After Dong expressed doubt that Xiaomi could grow as fast as Gree had in the past year, Lei then again turned back to the alleged advantages of Xiaomi's business model as a means to respond to her critiques.
Let me summarize quickly. First Gree is a company I have the utmost respect for, and Dong is an entrepreneur whom I have the utmost respect for. She does traditional manufacturing and traditional marketing very well. But these days, the era of harnessing the internet's DNA to completely change consumer goods has already arrived. Xiaomi is a classic example of this trend. Where are it's advantages? It is close to its userbase and emphasizes user experience and word-of-mouth marketing. Second, since it's asset-light, it can grow quickly. And third, we have a service team of 2,500 members, 1,300 of which are available 24 hours a day, seven days a week. Finally, as for whether Xiaomi's business model will overtake Gree's business model, we'll have to wait five years. So everyone, bear witness: within five years, if our revenue beat's Gree's, Dong Mingzhu can owe me RMB 1 billion and that would be fine.
What's missing here?
We're talking about television here, so we ought to take this event with a grain of salt. Moreover, Dong also makes some ludicrous arguments that ought to call into question the authenticity of the entire debate. For one thing, by outsourcing its production to manufacturers, Xiaomi places itself firmly in the majority of hardware brands, rather than in the minority. Accusing it of ceding quality control would be to accuse Apple of the same thing. And of course, to say that Xiaomi competes merely on price point also reflects a misunderstanding of the company's business model. It's true that the company sells phones at nearly the cost of production, but it doesn't compete just on price point. New Asian brands brands like, Coolpad, Gionee, and Zopo – those are brands that undercut big names and compete on price-point, and aim to make slim profit margins at high volumes. But Xiaomi hedges its bets on its customizable MIUI skin – built on top of Android – and its theme store, book store, app store, and its other services to help bring in profits. Successful software monetization will likely also depend on volume, however, Xiaomi's software isn't a commodity like a piece of hardware, or an air conditioner.
So why are we talking about this in the first place then? CCTV probably succeeded in creating some quality entertainment (this writer has only read the Chinese transcript, full disclosure), with the symbolic old guard of China's industry sitting beside the symbolic great hope for Chinese innovation (this is not at all to discount the innovative efforts of other Chinese tech firms).
The missing component from the televised dialogue mirrors the component that's missing from most of the discussion about Xiaomi in general – namely, the software-and-services side Xiaomi, rather than the hardware side of Xiaomi. Xiaomi's executives have correctly compared the company to Amazon's Kindle division, which puts affordable hardware in consumers hands with the hope that it benefits from app-store purchases and the like. And the big question surrounding Xiaomi as it grows outside the US ought not just be "Will units of the cheap Chinese phone with the cute mascot bring in revenue outside of China?" but "Will this company make profits by selling apps and services to consumers who opt to buy a cheap phone?"
That, right there, is the RMB 1 billion question.
(Editing by Steven Millward and Paul Bischoff)
(Image fia Flickr user hand-nor-glove)