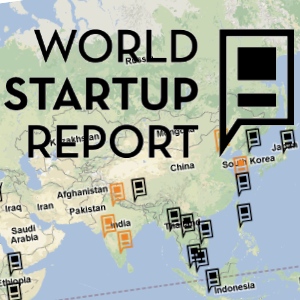 After visiting more than 29 countries last year for World Startup Report, Bowei Gai has decided to stay put in the Philippines for around half a year in 2014.
Gai will be residing in Cebu to continue writing the World Startup Report. It was partly a random decision. "It's just complete coincidence. It's not something that I planned, it just happened," he says.
In a conversation with Gai, he says that he fits in this community because of the connections he has made in the country. One of them, startup community TechTalks founder Tina Amper, has greatly helped in his endeavors for World Startup Report. In addition, most of his team members for the WSR are also located in Cebu.
Apart from writing the World Startup Report, Gai will also take a closer look at the market and try to see if it's good to stay beyond six months. He also has positive hopes of giving more impact by being in a relatively small startup community such as the Philippines. Having seen different ecosystems, he believes that Philippines still has a long way to go towards being healthy.
For Gai, one of the hindrances in the Philippines is its small market. The Philippines only has around 39 million people in the 25 to 54 age range. That's a lot smaller than other more robust ecosystems such as Indonesia with more than 106 million people in the same age band.
In addition, The Philippine Startup Report notes that the country lacks funding, among the other barriers.
Nonetheless, we saw a number of Philippine startups who rose up despite these challenges, which could give a spark of hope for startup enthusiasts. "There's no one way to succeed," Gai says, adding:
It's not always about how big the market is, it's about what you can do. You can go to the smallest place and still succeed. There are ways to succeed in every country.
Gai adds that once people start to create good companies, money will come to them.
(Editing by Terence Lee)