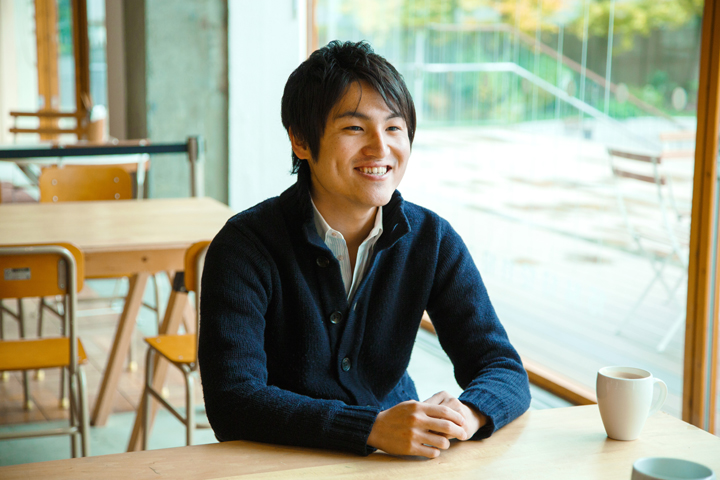 I first met AnyPerk's CEO and co-founder Taro Fukuyama (pictured) in Tokyo about three years ago. I vividly remembered Fukuyama once said in a gathering that one day he will move to Silicon Valley to start his own company. It sounded impossible back then so we laughed things off.
Fast forward to today, Fukuyama not only made the bold move to the Valley. In a short span of two years, Fukuyama and his team have turned AnyPerk into one of the startups to watch in Silicon Valley.
Fukuyama's journey in the valley wasn't smooth, however. It did not start with AnyPerk. It started with Y Combinator. Fukuyama entered Y Combinator with a project called Mieple, a social dating network. Mieple didn't work out so Fukuyama started working on Anyperk, a startup that provides employee perks which include discounts and VIP treatment such as gyms, movies, and travel. Huge discounts are made possible by pooling thousands of companies together to drive volume orders.
It turns out that the Valley, where talents are intensely fought over, needed a service like AnyPerk to provide that extra edge to make employees feel they are well taken care of. Fukuyama explained to Tech in Asia:
There is a huge talent war across the United States for top talent in many highly-skilled fields, but nowhere is that more prevalent than in Silicon Valley, where companies are desperately trying to find novel ways to attract and retain their best people. Having a product that truly drives employee happiness and engagement in the heart of Silicon Valley is a great demand-meets-supply situation!
Today, AnyPerk serves over 3,000 companies across the U.S. including big enterprises like Informatica, Random House, and Cushman Wakefield, to well-known tech startups including Pinterest, Pandora, and Evernote. It wasn't just popular among tech companies, traditional businesses like it too.
I'm proud to say that not only do our clients love our product (we have a 99.5% retention rate!), but I also personally use it all of the time for discounted ski passes, movie tickets, and of course, cell phone and gym membership discounts.
Challenges and lessons in the Valley
With limited contacts in the valley, securing meetings is a tough nut to crack. When Fukuyama first arrived in San Francisco from Japan, few people bothered meeting him. But things started to change when Fukuyama got accepted into Y Combinator. He said:
When we were accepted into YC, our world was turned upside-down and suddenly we had access to some of the brightest minds of our time. Not only that, we were working right beside them.
Fukuyama says, "it is harder to get into Y Combinator than it is to get into Harvard, Stanford, or Oxford." Showing drive, passion, and determination are of course important elements to get into Y Combinator. Besides that, Fukuyama said entrepreneurs should really build something that they truly love.
"One of the most critical pieces of advice that I received at Y Combinator was to build something you want to actually use," said Fukuyama.
Walking the talk, Fukuyama explains that for every perk introduced to AnyPerk, his team will critically question if they will be excited about a particular new addition. If the answer is no, the team goes back to square one to find better perks. The team goes far and wide to fulfill customers' need. If any AnyPerk customer discovers that there's no discount for their local gym or retailer, he or she can leave a note to request the AnyPerk team to get that discount.
To serve customers well, employees have to stay happy and motivated. Fukuyama spends a good amount of time building a good culture and results do show.
I try to imagine what would make my employees tell their friends, 'AnyPerk is the best company I've ever worked for!' And then we try every day to build a culture that reflects that.
AnyPerk had about 11 employees in August 2013. Within five months, the team size has scaled to 25 and is still looking to hire more. AnyPerk is headquartered in San Francisco with an engineering hub in Tokyo. In the next one to two years, AnyPerk has plans to bring its service outside of the Valley. Other upcoming exciting features include recognizing an employee's birthday or work anniversary, offering a mobile option that allows users to redeem perks on the go, and even offering detailed metrics and analytics for the HR department.
International expansion is definitely on the horizon for us in the next 12 to 24 months. We have received a lot of demand not just from customers who have operations in Japan, but also throughout Asia including China, Hong Kong, India, and Australia. Not to mention Europe and South America, which are quickly becoming hubs for an increasing number of major organizations.