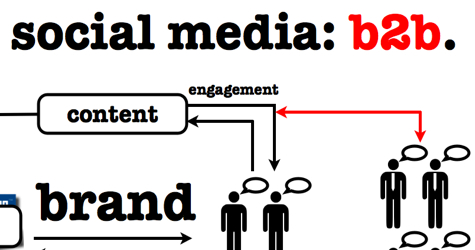 After sharing our "big social media marketing plan," which illustrates how different social and traditional tools can be integrated to form a complete social media marketing plan, we realized that it does not apply very well to B2B companies.
While B2C companies target end users, B2B companies  target other companies, making it hard to imagine how social media can be of relevance to them. Nonetheless, we will try to show you how social media can be an important marketing channel to some B2B marketers.
This article wasn't written to convince B2B marketers that social media is a must-have. Rather, it serves to destroy the notion that social media is irrelevant to their business.
Big Picture: B2C vs B2B
Let's start off by comparing how a B2B's social media plan differs from a B2C's.
B2C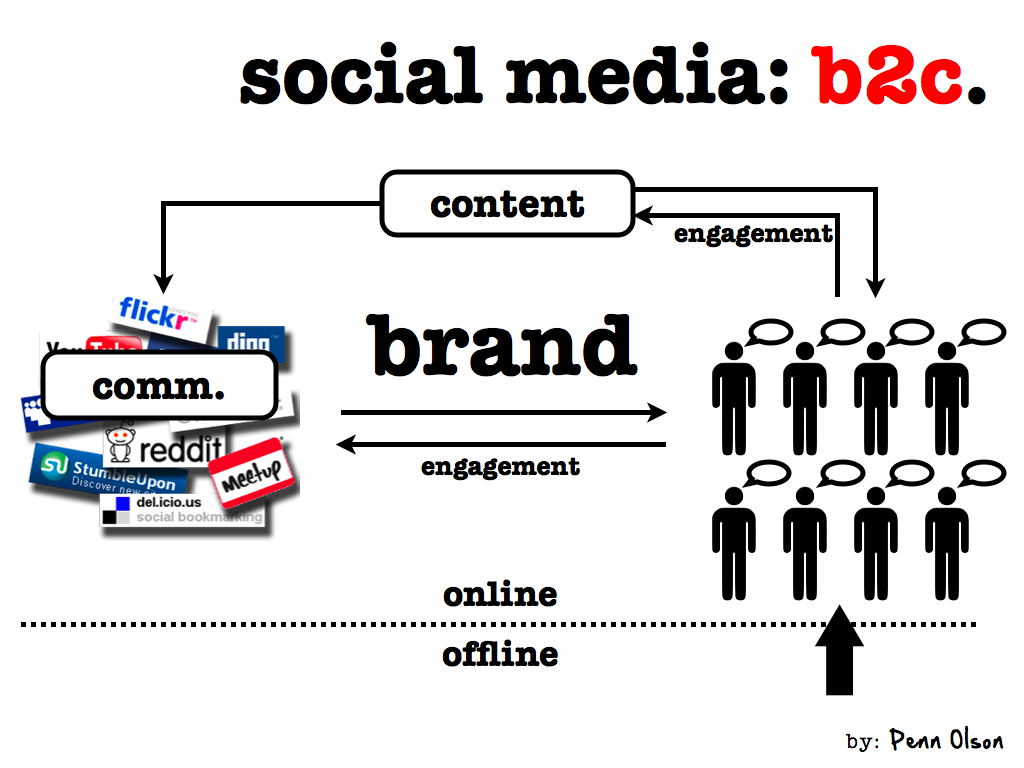 The plan is straightforward. A B2C communication message is targeted directly at end users. Catch the details here.
B2B
Before we start, here are two definitions to ensure that we're on the same page:
Key accounts = Businesses or executives who can make purchasing/engagement decisions; clients of B2B businesses
End users = Consumers who eventually use your product
Social media can be effective in targeting key accounts online, but how about end users (if applicable)? Does a B2B company have any business in targeting them? The end users are not the target audience, but they are the ones who would eventually consume the product. Paying some attention to them to build awareness might do the company some good.
In short, social media can profit a B2B company by (1) building the business's brand image, (2) educating the key accounts about the products, (3) creating better search visibility, (4) building thought leadership and (5) promoting positive reviews.
In fact, key account executives are possibly part of the "end user" community as well. Searching for possible collaboration with manufacturers and suppliers online is increasingly popular.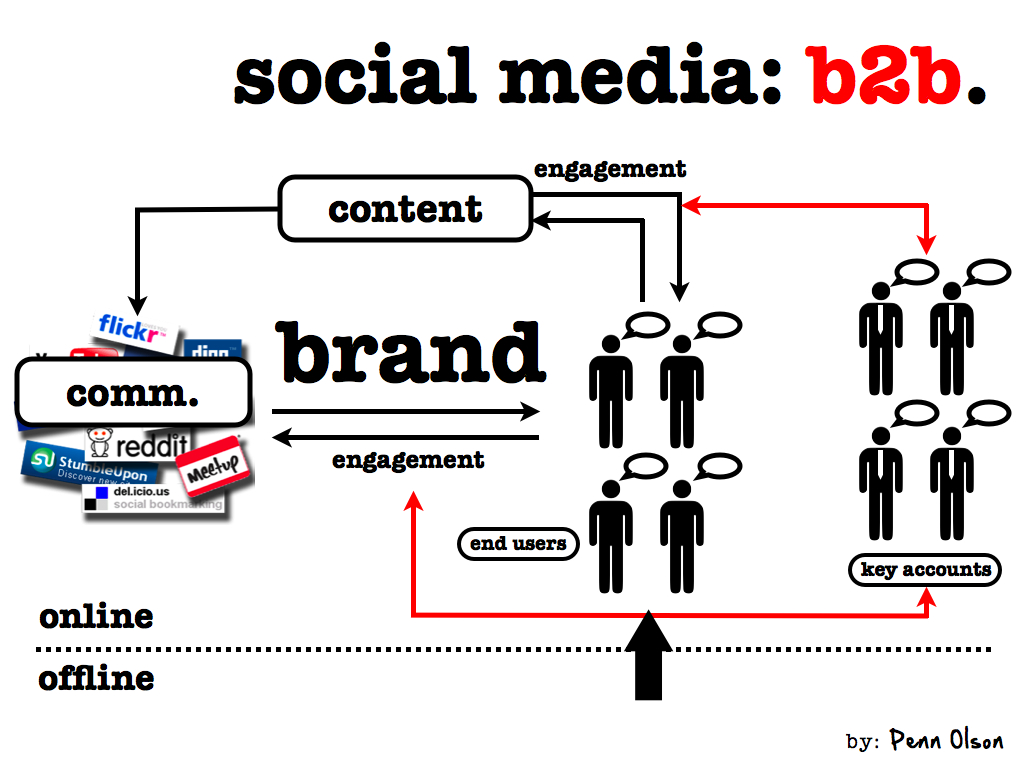 Scania, for example, has focused on building rapport and awareness within its driver community through social media. Its Facebook page has more than 2,000 fans, who interact with the brand actively. Other tools that are employed include a blog, YouTube, Twitter and Flickr. We have no data on Scania's social media ROI, but the increase in online visibility is undoubted.
In our next post, we'll dive deep into the 5 B2B social media benefits mentioned earlier. Stay tuned!
Update: 5 B2B Social Media Marketing Benefits published
–
For more marketing and social media news and info, connect with us via Twitter and Facebook.