These are Games in Asia's picks of the week spanning May 30 to June 6. If you've got a great new game that you think deserves to get featured, drop us a line at news[at]gamesinasia[dot]com. In the meantime, power up that phone for the weekend: you're going to need it!
---
Arcade
Manic Market
by Skillshot Labs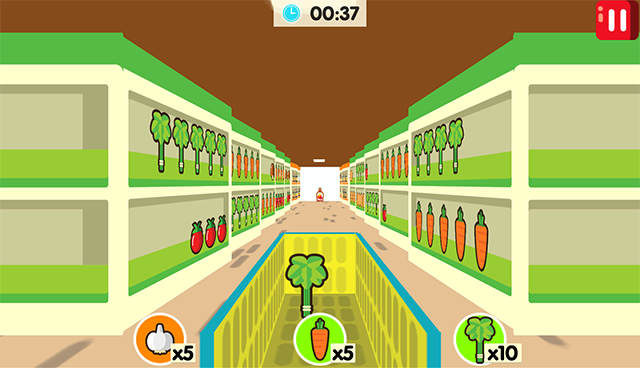 Manic Market puts you in the shoes of a kitchen boy running errands to buy recipe ingredients in a grocery store. You are given a list of things to buy for a certain recipe and you have to buy them in the exact quantity and under a given amount of time. After choosing the aisles where the ingredients are located, you will then proceed to run down the aisles (without stopping) and swipe items from the shelves and into your shopping cart. It's game over you buy too much of an ingredient, buy something that isn't in the list or run out of time. I tell you, this is easier than it sounds.
I'm not fond of going to the grocery for food I don't like, but I ended up playing this game so much I had finger cramps.
You can shop till you drop by downloading Manic Market for Android here.
---
Time-waster
Tapcat
by Seneka Studios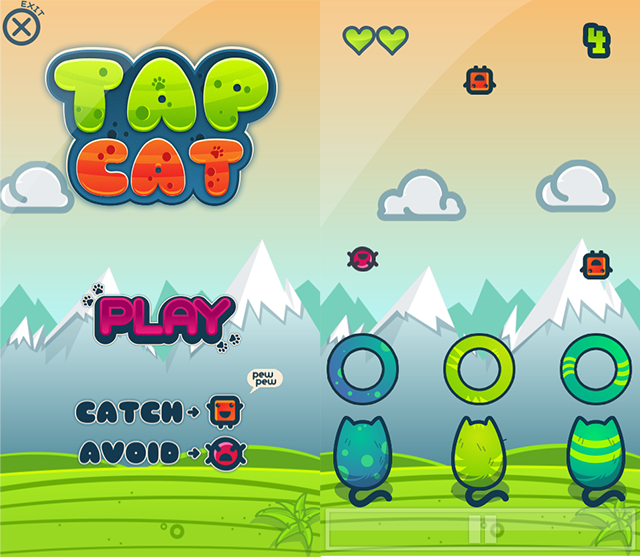 Tapcat is a really simple game, but is something really fun and cute if you like cats. You have three colorful cats in the game and all you have to do is tap on the cat in time to make it catch a falling square bug-like character and avoid the circle bug-like character. It's game over if you miss three.
So what makes Tapcat worth-playing? Well, there's the very cute interface and each time you tap on a cat, it makes a cute "meowing" that sounds like a real kitten. They also have these adorable actions that make you go "aww".
Tapcat is available for free on Android.
---
Rhythm
School Idol Festival
by Klab Inc.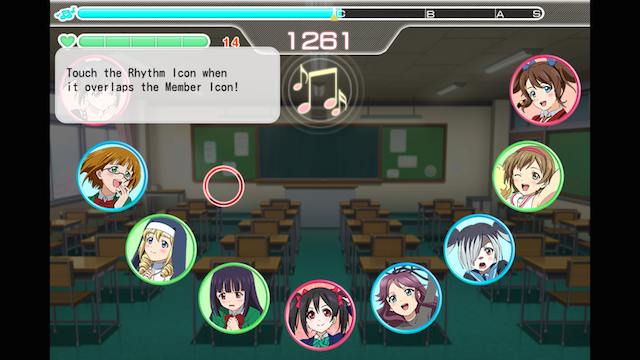 School Idol Festival is a management and rhythm game rolled into one. As a cutesy moe high school newcomer, you're suddenly yanked into aspiring girl group Muse, who ask for your help in handling practices and live shows. You end up not just playing a rhythm game when you help these girls perform; you also have to manage their personas and level them up (and get new outfits as a reward!) Visually, School Idol Festival looks great, and its gameplay is definitely a lot deeper than "dance well, get clothes". The management part of the game is what gives School Idol Festival its brains, and it's definitely worth grabbing for free on either iOS or Android.
Dance Up
by Game Dreamer (HK) Limited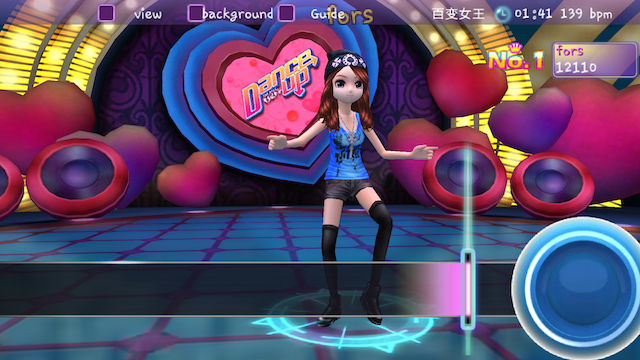 This Mandopop rhythm game by Hong Kong's Game Dreamer Limited is really something. It's fully 3D, boasts cosmetic items that could put AuditionSEA to shame, and features catchy Mandopop tunes…all for free.
Players can create rooms to dance alone or with friends, but dancing is not easy. It involves tapping and sliding with your left hand and then hitting an accurate note with your right, and there's no difficulty slider or choice of songs, so if you're bad at rhythm games (like me) then you'll miss a lot and your dancer will pout. You should probably play this on a wi-fi connection because it has a huge download at the start. Available for free on iOS and Android.
---
RPG
Quiz RPG: World of Mystic Wiz
by Colopl, Inc.
Card collection games have been done to death, but Quiz RPG: World of Mystic Wiz or Quiz RPG for short, has just breathed new life into them. Quiz RPG is your stock standard card collection RPG with a gashapon and element system, but instead of having you mindlessly swipe cards up and down, it makes players answer general knowledge questions before they attacking.
Correct answers let you deal damage, while wrong answers let the enemy attack you. While some of the questions are pretty easy, some do need you to have a minimum level of intelligence. Any idea which novel Tom and Daisy Buchanen come from? If you don't use your brain very much, or read a lot, you're not going to do well at Quiz RPG.
Pick the game up for free on iOS and Android.
---
Puzzle
Pathfind
by Onepixel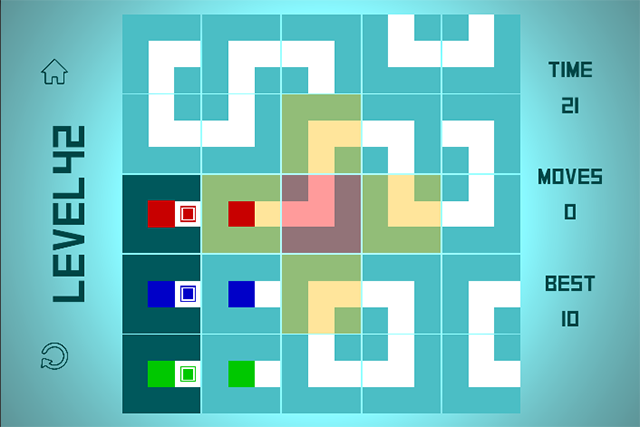 This game is exactly as its title says it is. Pathfind is a puzzle game wherein you have to switch tiles in order to connect a path from one point to another in 30 seconds or less. At first it starts with having to connect two points in a three by three grid, but both the points and the grid size increases as you work your way through the 60 levels of the game.
The game has a very minimalist design, which may not be appealing to people who like visually stimulating games. But for people who are more concerned with the gameplay over the graphics, Pathfind does a good job of challenging the puzzle-lovers.
You can download Pathfind for Android here.