Update: After this article was published, 9gag replaced the infographic with the original version.
An infographic featuring the ever adorable minions from the movie Despicable Me 2 made the rounds on the Internet recently. But if you have seen the image, there's a chance you may not know its creators.
That's because one version, which was shared on popular Hong Kong-based humor site 9gag, had its signature cropped out.
Turns out the infographic was created by Singapore startup Collectibly. According to the founder, Zack Yap, the image was posted on the company blog on 5 July, one day after the movie premiered in Singapore. Then on 12 July, an individual reposted the modified version on 9gag.
While the original didn't do badly at all, 9gag's version stole the thunder with over 29k Facebook likes.
"We're pretty pissed because our marketing team spent many, many hours on it. It's terrible ethics and if little startups create good content just to get their name out, and someone else reposts it without attributing us, it's as bad as Rocket Internet copying ideas," said Zack.
He has reported the post to the website's admin, but to this date has yet to hear from them.
Here's the version that was posted on the company's blog and Facebook Page: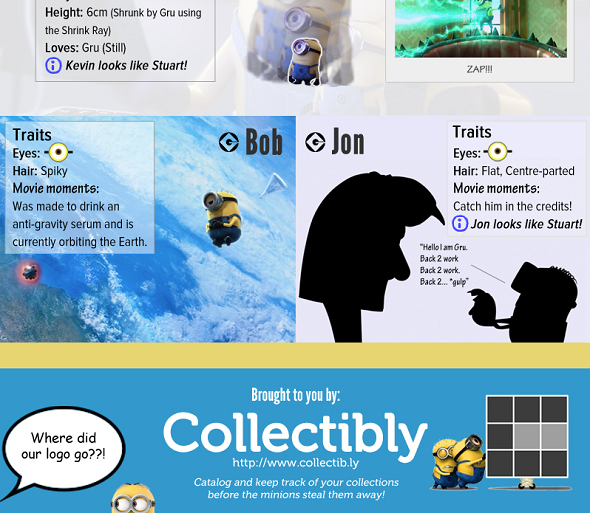 Now here's the version that was posted on 9gag by 'leonorasaitov':
This is not the first time 9gag is facing heat over copyright issues. A Reddit user claimed almost a year ago that the website has been appropriating content from other sites without permission or attribution.
"Sometimes up to 90 percent of the Hot or Trending page are reposts from Reddit, their main source,"  wrote the user, who added that 9gag also seeks content from Tumblr and Pinterest.
If these alleged practices are true and widespread, then there's the question of who are committing them: Are they 9gag staffers using "repost accounts", or genuine users who are incentivized to share but not respect originality?
Depending on how prevalent these acts are and whether or not the 9gag community is responsible for most of them, the team might want to examine whether its website design may or may not be promoting attribution.
SGE has contacted 9gag for comment.