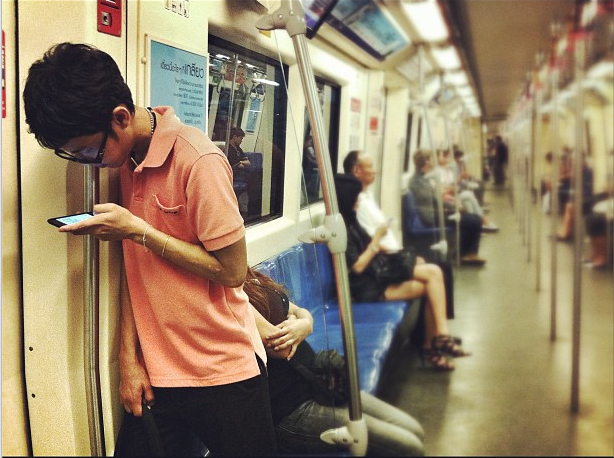 Thailand is a country where mobile penetration has exceeded its population. With a population of 66 million, the nation has 90 million mobile subscriptions growing at a rate of 36 percent. Research firm GFK expects at least 70 percent sales growth in Thailand's smartphone market this year.
We've reported before on mobile usage behaviors regarding the top three things smartphone users do on their phones – taking photos and video, listening to music, and playing games. What about mobile apps?
Global Web Index has released data on the top application types downloaded most during the last quarter of last year.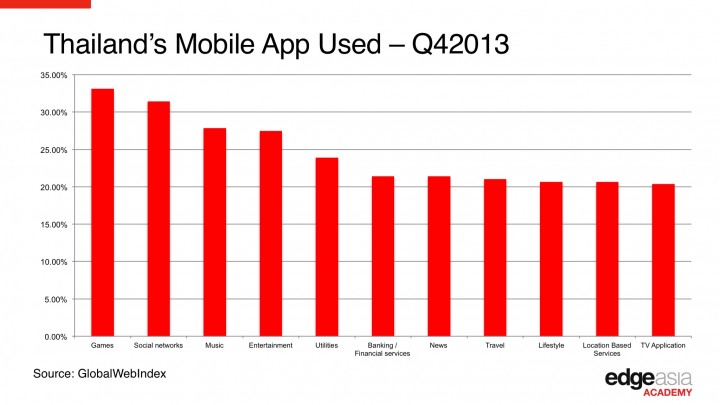 Similar to last year, the most popular apps among Thais are games, social networks, and music. Although entertainment apps are popular, utility, news, and banking apps are also highly downloaded by Thais.
(Source: Edge Asia)
(Photo Credit: Instagram user 3ho8)
(Editing by Paul Bischoff)