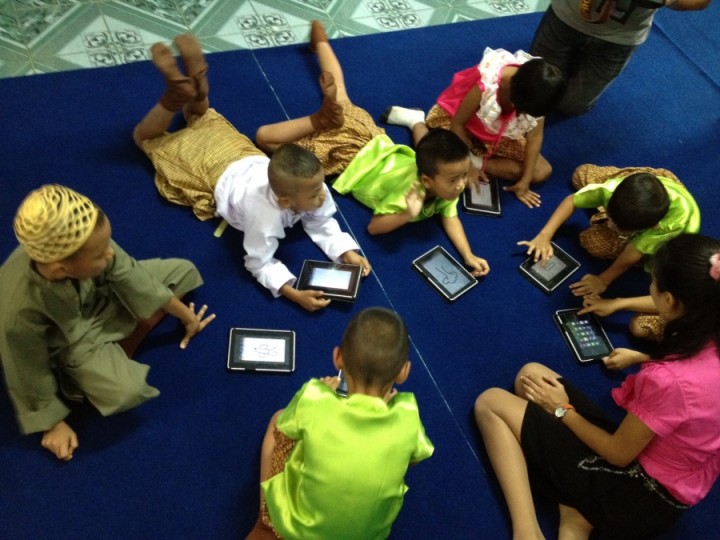 One Tablet Per Child is a policy launched last year by the Thai government in an attempt to improve education and address issues of inequality. Basically, the government gives away tablets to first graders, hoping that being able to connect to the internet and work online together will help improve the quality of their education.
However, an audit – as spotted by the Bangkok Post – claims that many of the tablets have flaws. The Office of the Auditor-General (OAG) says that about 30 percent of the 860,000 tablets distributed to students last year are reported as being broken or needing repair.
However, Thailand's IT ministry disagrees with that figure. Anudith Nakornthap, the Minister of ICT, says that the audit – which claims over 250,000 tablets are faulty – is inaccurate. The real number, the minister insists, is only 5,344 borked devices, which is just 0.62 percent of the total number of tablets given away.
In addition, OAG also claims that the supplier, China's Shenzhen Scope Scientific Development, had signed an agreement with a local firm, Advice Distribution, to maintain and repair the tablets for two years, but it failed to do so. OAG claims that some of Advice Distribution's branches were closed down.
However, the MICT minister said this is not an issue, and dismissed the alarm over the tablet program. The Thai government's contract with the Shenzhen manufacturer says that if any of the tablets take longer than five days to get fixed, the local distributor will have to lend the user a replacement. In addition, he admits some of the repair branches had indeed closed down, but points out operations have been transferred to other close-by branches that are running as normal.
So there's no clear verdict on how many of these tablets are actually broken. Considering the nature of very cheap (and maybe low quality) electronics, and the fact that they're one year old already, 0.62 percent of them being out of action sounds very low and rather optimistic. On the other hand, 30 percent might sound high but it does seem more realistic.
(Source: Thairath)
(Editing by Steven Millward)