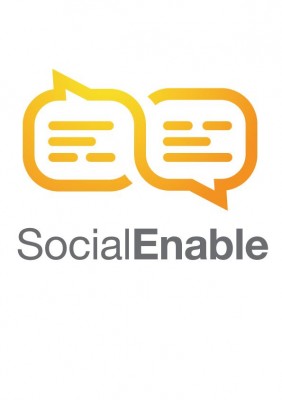 Nowadays social media enjoys huge growth in this region – especially in Thailand among the country's 18 million social site users. That has prompted various brands jumping into social media as alternative marketing tool. However, to control and manage each channel in this media is not an easy task at all – and searching for the proper tool that can fully understand local languages and traditions in the region is especially tough.
Computerlogy was founded by a team who has been in the IT industry more than a decade in IT systems of big enterprises and duly created the social media monitoring system called SocialEnable. Managing director and co-founder Vachara Aemavat has been a key mentor in various startup events in the Thai scene. The team won the Facebook Developer World Hack 2012 in Jakarta and they are an official Facebook Preferred Marketing Developer (PMD). So far it is the first and only Facebook PMD in Thailand. SocialEnable aims to be the complete social media monitoring tool, which can manage and monitor various social networks you have, such as Facebook, Twitter, Google+, and Pantip (Thailand's top homegrown social site) simply from a single place. You can schedule the post, set audience target (country, age, etc), analyze your target audience that you have contacted with, provide in-depth social media reports, analyze your competitors, check for rude words, analyze local languages, set up campaigns for the next marketing plan, and so on.

Formerly, brands used to have to set up teams to provide services for customers at call centers, outlets or shops to follow-up and track many cases that customers approached, but now social media is a very important medium to connect with customers. Thus, SocialEnable can be an important tool for brands operating in Thailand to turn their all-important social media presence into a sort of real-time online customer service; the monitoring tool then makes it easy to assign a brand's cases right away to a particular team and follow up these cases from this single tool in order to satisfy your customers and maintain your brand's image and loyal customer base in the long run.
Last week, Computerlogy opened a booth within the Thai pavilion at CommunicAsia 2013 in Singapore. They are planning to expand the business into this region as well.
(Editing by Steven Milward and Enricko Lukman)