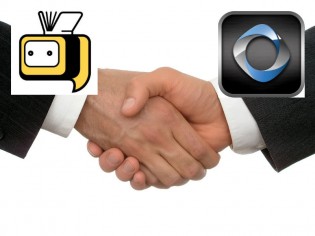 Thailand's and Indonesia's e-publishing platforms Ookbee and SCOOP have agreed to a partnership today in Singapore. Natavudh, the CEO of Ookbee, hopes that this partnership will accelerate both Ookbee's and SCOOP's growth to become the biggest digital newsstand and e-bookstore platforms in Southeast Asia region.
This partnership will combine Ookbee's and SCOOP's reach, which extends to more than four million devices and over 6 million publications every year. Together, they now have 600 digital regional magazines and daily newspapers [1]. Both Ookbee and SCOOP will work together by sharing their knowledge, negotiate deals together with bigger publishers, and engage in cross-marketing.
Both Ookbee and SCOOP have seen solid growth over the past few years. Ookbee has made several partnerships in the past with Thailand's largest telco AIS, and the country's leading bookstore B2S. More recently it received investment from the huge Shin Corporation.
While SCOOP has expanded its services to the iPad, Samsung e-Reader, and Android. Last month, the company rolled out a localized language version for Indonesia.
Disclaimer: Apps Foundry, the creator of SCOOP, is an East Ventures portfolio company. East Ventures also invested in TechInAsia. See our ethics page for more information.
---
We changed the numbers according to a correction in the companies' announcement.  ↩
[Original image source: LifeofMuslim.com]