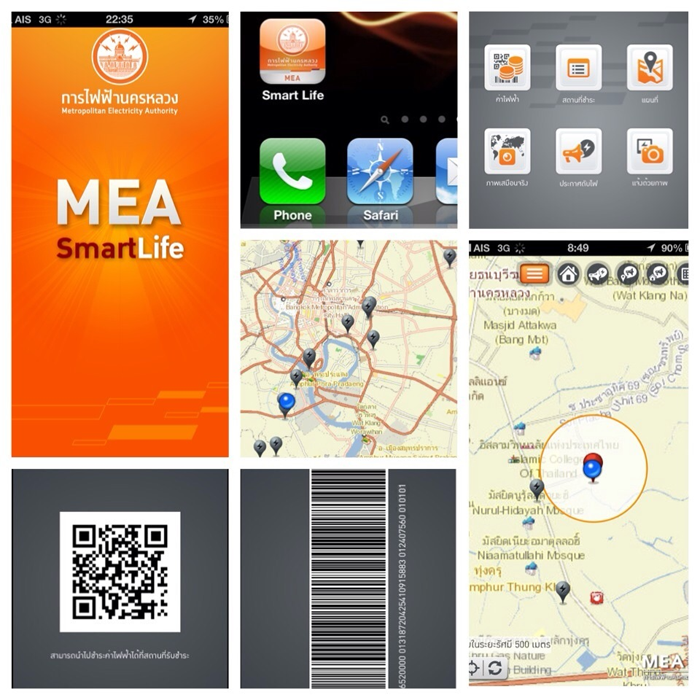 Aware that Thai app usage increased from 40 percent in 2012 to 57 percent in 2013 and to provide its customers an easier way to manage their electricity bills, Thailand's Metropolitan Electricity Authority recently launched the MEA Smart Life application for smartphones.
The features of this app are:
Consumers can register using their existing account number to check their electricity usage on the meters to determine the cost of electricity and set the payment date
The app can also generate a QR code or barcode for users to show at 7-11 service counters to pay the bill without having to print out an electric bill.
It can be used to search for the closest location to pay the bill. The location will show up on a map with a navigation to guide customers to a specific location.
When power is out, customers can submit a picture of the location without calling the call center. MEA can track the customers using GPS location tagged in the photo.
The MEA Smart Life application is available on both iOS and Android
(Editing by Paul Bischoff and Anh-Minh Do)