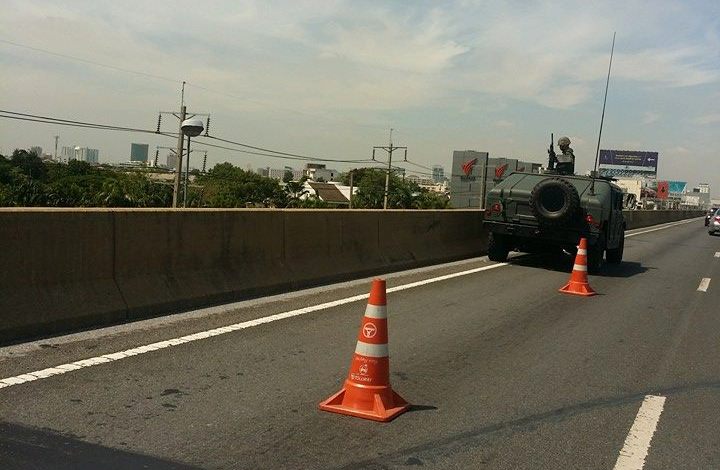 In the first few days of Thailand's military coup, the country's MICT shut down over 100 websites deemed a threat to the country's stability. As of yesterday, the number of sites closed has gone up to 219 sites.
In addition, authorities have warned social media users that their activities are being watched and personal content could be deemed illegal if it's provoking.
See: Flipboard, "not worried about censorship," doubles down on China
Yesterday, Facebook was inaccessible in Thailand for about an hour. People took to Twitter to speculate that the junta had ordered a block on Facebook. Reuters later reported that Surachai Srisaracam, permanent secretary of the MICT, confirmed the social network had been blocked to stop the spread of online criticism of the military. Thai news site Springnews also published a similar report but it later took the article down.
Later, the MICT issued an official announcement saying that it didn't block Facebook and that it was a web gateway problem. The problem occured with the connection through Singapore, the department claimed – although Facebook worked fine in Singapore during the hour in which it appeared blocked in Thailand.
With that explanation, Thailand's netizens took to Blognone and other online communities to discuss whether it's possible for a specific site to go down and that all gateways and ISPs would fail at the same time for just that one site. The mystery remains unsolved.
Anyhow, whether Facebook was down due to a gateway issue or a deliberate blockage, it's important to note that Thai authorities plan to build a state-run internet gateway. This is so that censorship in Thailand can be done more efficiently. This kind of gateway is already operated by the Vietnamese government. That has provoked debate on Reddit, where it's interesting to see that many Thai people are not surpirsed by the prospect of such web censorship and plan to use a VPN to circumvent it.
We don't know yet what web censorship will look like in Thailand, either later this year or anytime this decade. However, there are people who support this and believe that for the country to be stable, censorship is needed. Thailand's cyber coup has just started.