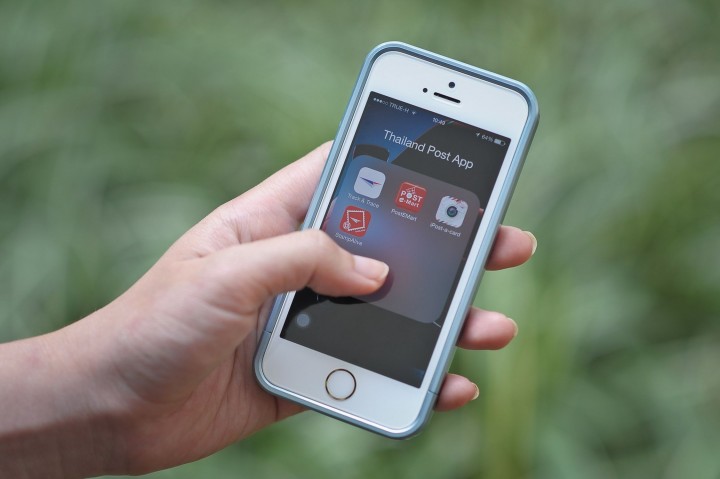 If you ever visit a branch of Thailand Post, you'll know that it's not the most hi-tech place in the world. Actually, it's pretty old-fashioned in there. But now things are changing in a positive way.
Thailand Post has developed four apps that allow customers to access some services on their smartphones instead of visiting a post office branch. These apps were made either in-house or in partnership with private companies.
Here are the four apps from Thailand Post:
1. Track and Trace
As its name suggests, the 'Track and Trace' app allows customers who use EMS, registered mail, LogisPost, and international parcel services to track their mail on their phone. In addition to the current status of each parcel, the app also comes with push notifications, maps, as well as the ability to show the signature of the package receiver. Although this is quite basic and not something new by the standards of some other countries, it's great news that this is finally being done in Thailand.
Track & Trace is available on Android, iOS and Windows phone.
2. iPost-a-Card
The result of a four-sided partnership – between Thailand Post, a social media agency, a printing firm, and Codegear – iPost-a-Card is a postcard customization app allowing users to use their own photos as a postcard, insert personal text, print it, and send to a friend. What makes the app cooler than other postcard apps in the market is that iPost-a-Card also offers a video function in which users can upload a 15-second video and then the postcard's recipient can view on their phone via a QR code printed on the card.
iPost-a-Card is available on Android and iOS.
(See: iPost-a-card: Thais can say it with a selfie)
3. PosteMart
This app is an extended version of Thailand Post's online shop, PosteMart. In conjunction with the Thai government, it offers products such as local Thai herbs, porcelain, and handicrafts from the One Tambon One Product ("one town one product") project, which is a local entrepreneurship stimulus program. It also sells special sets of postage stamps.
PosteMart is available on Android.
4. StampAlive
Using augmented reality (AR), StampAlive turns a normal print stamp into multimedia just by pointing a smartphone camera at the stamp. The stamp will either turn into a piece of interactive multimedia or will link to a page with more information regarding the specific stamp. Here's a video demo.