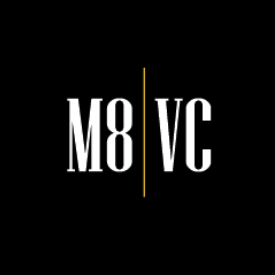 Thailand's new M8VC fund has 300 million baht (nearly US$10 million) to invest in local startups next year, so it'll be a new VC player to watch. Myself and the Thumbsup team had the chance to talk to M8VC's Pornthep "Vincent" Sethiwan, who's also the co-founder of Launch Pad, one of Thailand's top co-working spaces.
Started just last week, M8VC is an incubator, accelerator, and technology investment firm with its headquarters and its incubation center in Bangkok.
Vincent started by saying, "Venture capital and angel investing are powerful forces for change. It allows individuals to pursue their dreams that improve society and makes the world a better place." And so M8VC would like to contribute to the Thai startup community and be an agent of change. Vincent adds:
It is not easy for passionate entrepreneurs to thrive in the Southeast Asia [SEA] market. The way things are done in SEA is vastly different than in the West. Many talented young entrepreneurs do not have the needed experience or networks to take their venture to success. This is exactly where we come in to help.

Each founder of M8VC has previously started up ventures, and each has experienced successes and failures first-hand. We are confident in our ability to help lead our incubated portfolio companies to success.
Fellow founder Krisd Aksornwong tells us:
M8VC will assist from the start, analyzing each team's idea and business plan continuously until the prototype is produced, and real products come to market. We share our vision in pitching or selling an idea, and create a financial structure to help mobilize big funds for expanding to markets abroad. We have experts from each field to look after every stage. Since your idea is the most essential aspect of your business, we at M8VC are doing our best to protect the owner of the idea without considering whether it will turn to mutual cooperation later, or not.
M8VC will focus on fairly small amounts of seed money, and startups under its wing can utilize M8VC's networks both within Thailand and abroad – that includes entrepreneurs, financiers, and investors who all have, we're told, a great track record of success.
The core M8VC team consists of Vincent and Krisd, plus Shakrit Chanrungsakul, Pawoot Pongvitayapanu, Kit Arunanondchai, Sua Kanjanasakchai, Varut Bulakul, and Permsiri Tiyavutiroj.
This is yet is another movement in the startup ecosystem in Thailand to keep your eyes on.