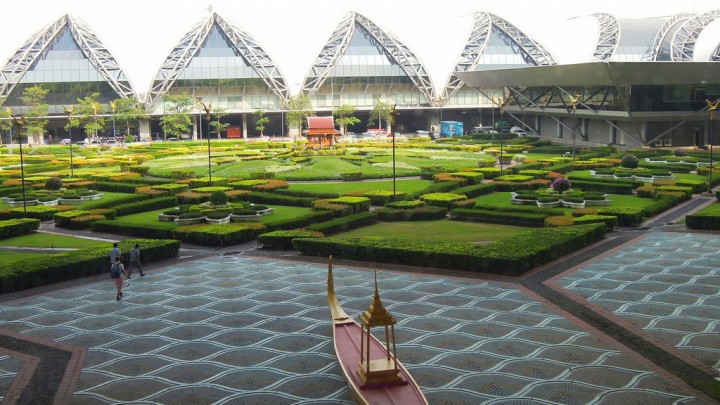 Last December, the group called Airports of Thailand (AOT) promised that the six airports it operates would get free wi-fi this year. The day has come.
Today, AOT is partnering with local telco True to launch free internet services at Bangkok's Suvarnabhumi and Don Mueang International airports, Phuket international airport, Chiang Mai international airport, Songkhla's Hatyai international airport, and Chiang Rai's Mae Fah Luang international airport.
Both locals and foreign tourists will be able to access the 10Mbps wi-fi for free for two hours a day by using their passport to register online, similar to the ICT free wi-fi that's available in some of Thailand's main cities.
Before this roll-out, Suvarnabhumi airport had slow wi-fi that maxxed out at 1Mbps.
It looks like things are picking up for web-connected travelers as Thai Airways started offering wi-fi on its planes earlier this year.
(Image credit: Flickr user David McKelvey)
(Editing by Steven Millward)