Our ZocialInc buddies in Bangkok always keep a close eye on Thailand's social media scene. In their newest infographic report, the crew has found that the biggest social gainer in Thailand is Instagram, which has seen 163 percent growth in users in the country in the past 12 months. Facebook, in contrast, has slowed down in the country, seeing only 28 percent growth. But in terms of sheer numbers, Facebook is still way ahead with 18 million Thai users, while Instagram is now up to 600,000 at the end of the first quarter of 2013. Across the nation as a whole, there are now 18 million social media users.
Let's take a look at the highlights from the infographic (the full thing is embedded at bottom) and the newest statistics for Facebook, Twitter, YouTube, Instagram, Foursquare, and Line.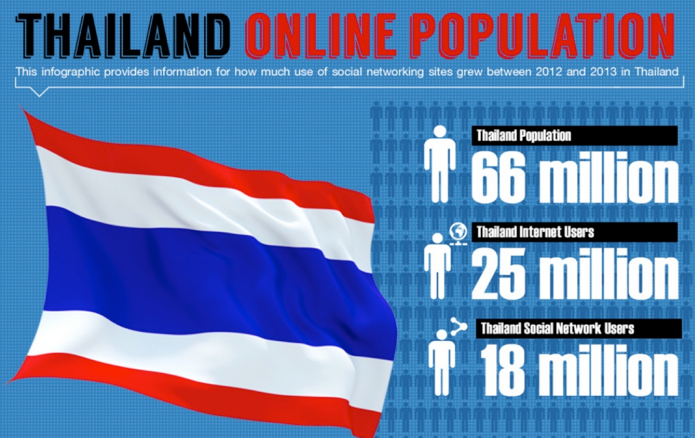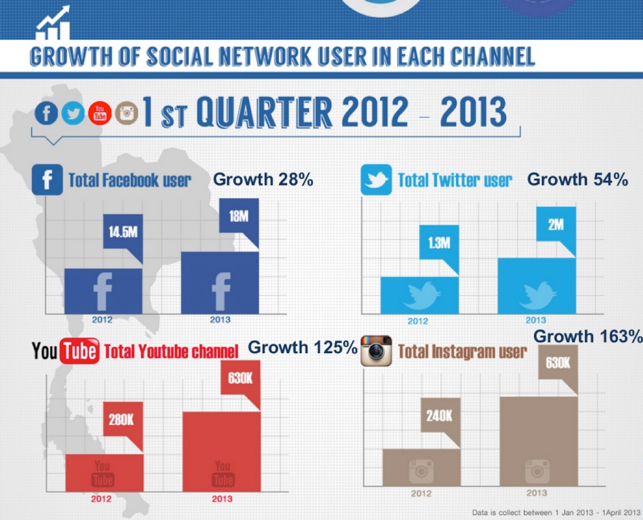 Facebook in Thailand
Zoning in on Facebook, the ZocialInc crew finds that the peak time for posting is 11pm. These are the demographics within Thailand: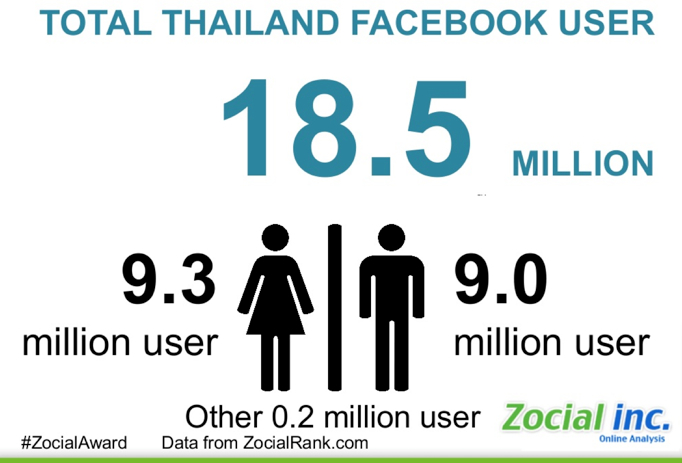 Twittery Thais
There are now two million Thais on Twitter, who on average tweet 5.5 times each day. Like with Facebook, the country's Twitterers are night owls, tending to post more between 10pm and midnight. 66.7 percent of Twitter posts in Thailand are made on mobiles.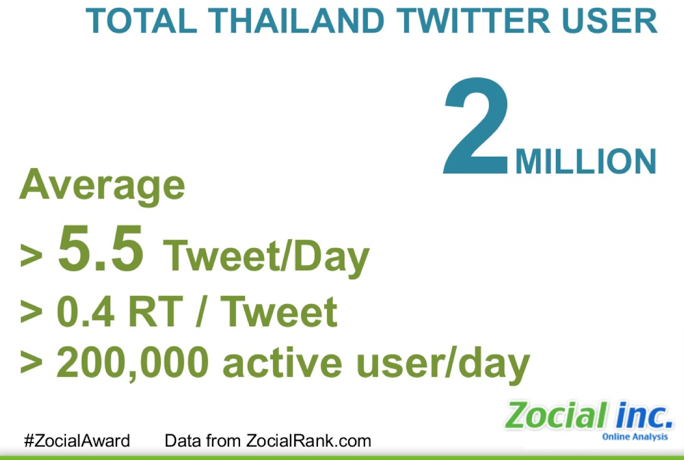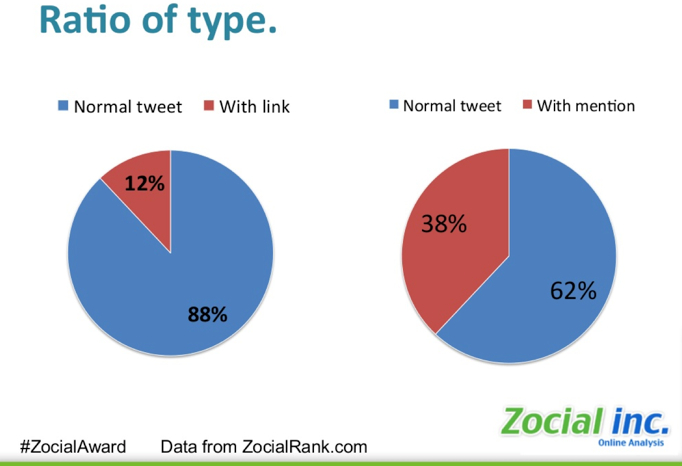 YouTube boom
YouTube is still seeing great growth in Thailand, and is now up to 630,000 channels within the nation, adding up to 5.3 million videos uploaded by Thai users. The top video cateogry for these guys and girls is music.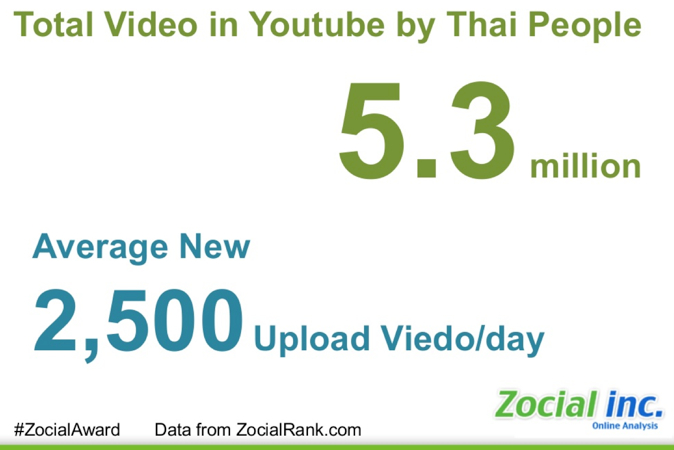 Snapping up Instagram
With the most stellar growth in Thailand in the past year, Instagram is now up to 600,000 users in the country, up from 150,000 this time last year. In the first four months of 2013, they collectively posted 21.38 million photos. One of the most liked users is @aum_patchrapa, the beauty queen turned actress Pachrapa 'Aum' Chaichua.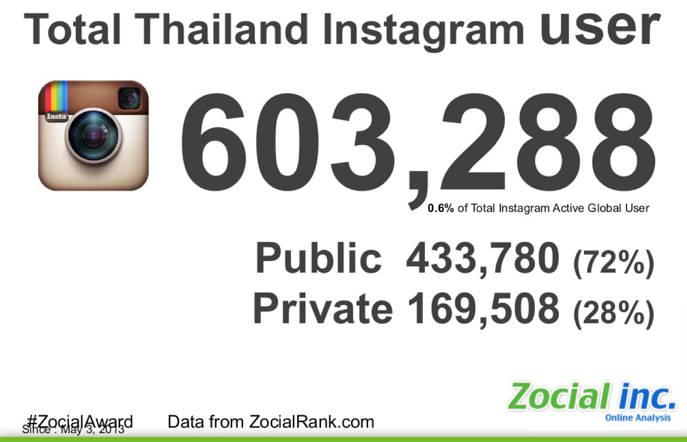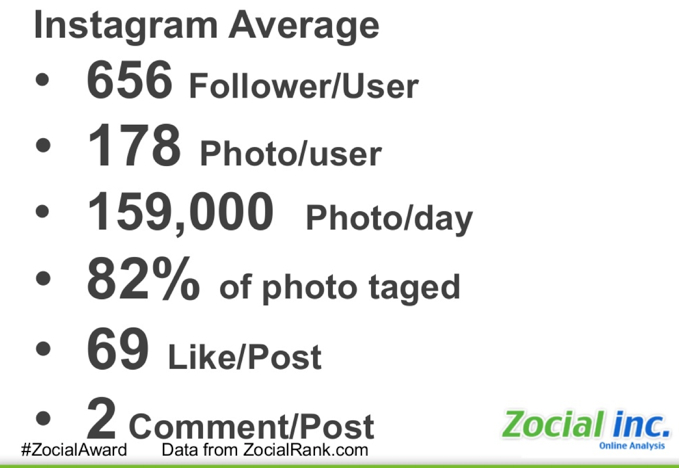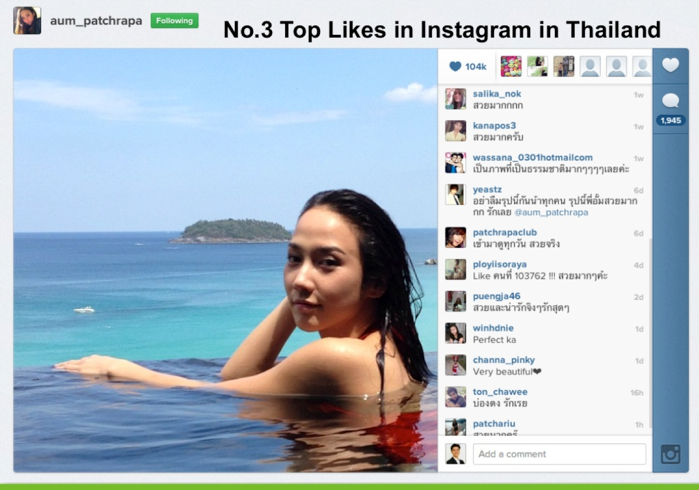 Checking out of Foursquare?
Foursquare, the location-based service, saw a nine percent drop in check-ins in the past year in Thailand, but the number of venues grew. The best growth figure for Foursquare was that 55 percent more people checked in via Instagram.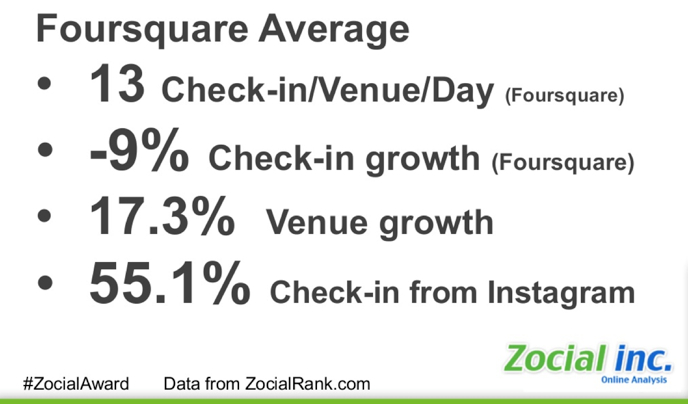 Line up
There are no Thailand-specific numbers from WeChat for Thailand, so let's focus on rival app Line, which has a pretty spectacular 15 million Thai users. It's also an important new platform for social marketing and brands outreach, with the top Thai brand on Line having 4.6 million followers already.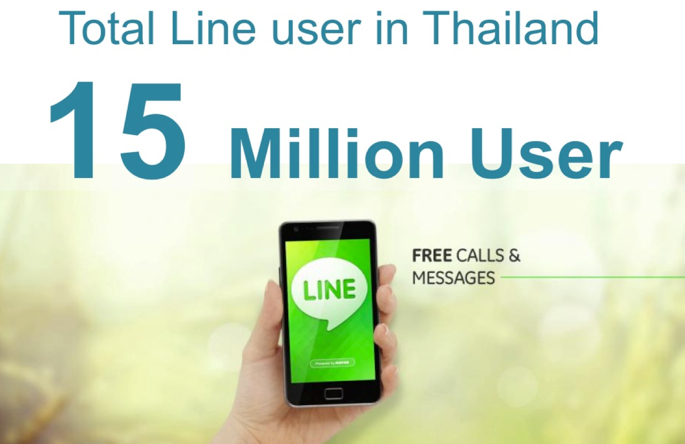 ---
Here's the full slideshow presentation:
(Source: ZocialInc blog)
For more fun graphics like this one, check out previous entries in our infographic series.