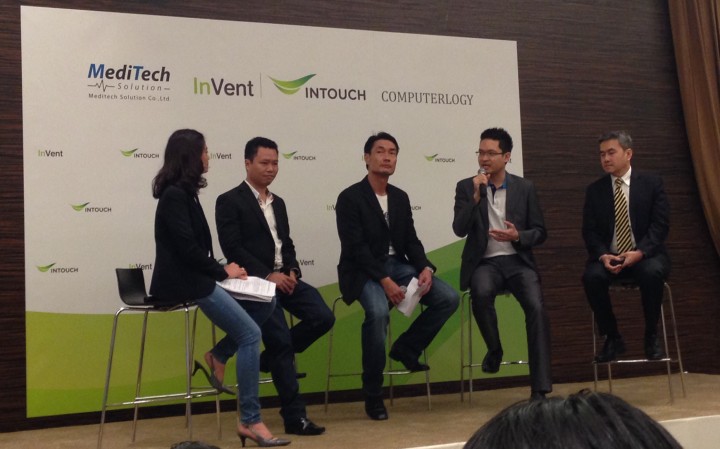 Today, Thai VC InVent, a company under Intouch (previously known as Shin Corporation), has annouced its investment in two startups – Computerlogy and Meditech.
This is Intouch's InVent second year as a VC business. The first company that InVent invested in was popular e-book platform Ookbee. This latest funding by InVest is to expand its social media management and eye-tracking technology businesses.
Nearly $1.2 million invested
Today's investment in Computerlogy is worth THB 29 million (close to $1 million). Computerlogy makes SocialEnable, a social media management (SMMS) platform. InVent now holds a 25 percent stake in SocialEnable.
Meditech makes SenzE, an eye-tracking communication device to assist people with disabilities. It received THB 5 million ($160,000), with InVent taking a 30 percent stake.
InVent also mentioned there are three more startups that the company is looking to invest in them. However, the names are still undisclosed.
Intouch is also a holding firm for a Thai telco, AIS, so this is part of a strong trend in the nation's telcos supporting startups. Two weeks ago, we reported that True Incube made an investment in 500 Startups and formed a new VC company. When one Thai telco makes a bold move, the others will soon follow; we're waiting for Dtac to set up its own VC firm.
(Editing by Steven Millward and Paul Bischoff)