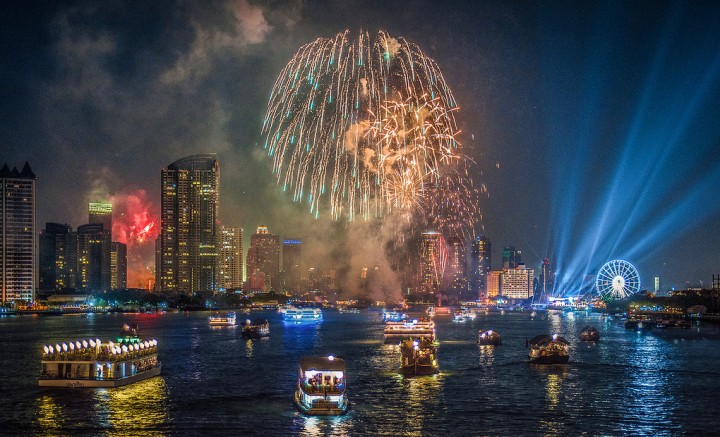 Happy New Year everyone! I bet more than half of our readers have sent out tons of messages to loved ones wishing them a happy new year. But which channel did you use – SMS or a chat application?
For folks in Thailand, while the tradition of sending New Year greetings have remained, what's changing is how they're doing it. One of Thailand's main telcos, Dtac, has reported a 175 percent increase in data usage from New Year's eve until New Year's day, compared to the same period last year.
According to Dtac, data usage and online greetings on New Year's eve peaked from 9.15pm to 9.30pm, with 2.6 million concurrent users sending greetings via colorful and cute applications such as LINE.
This is a reflection of mobile internet demand growing significantly from the previous year, the availability of 3G in Thailand, and the increasing popularity of smartphones and online social applications. All the main three Thai telcos have told Tech in Asia that people are using SMS less and less while chat app usage is increasing rapidly. So they basically saw this coming.
Dtac customers sent about 300,000 MMS greetings and 13.8 million SMS messages over the New Year. The peak hours for these channels were between 12am and 1am on New Year's Day.
(Image Credit: Drflint's Flickr)
(Editing by Terence Lee)