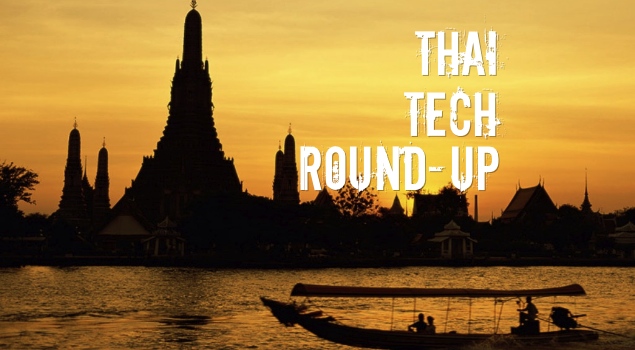 We are back with another issue of the Thai tech round-up, courtesy of Thumbsup, this week focusing on a startup pitching event and an unusual new social network.
---
Khun Seuk VS Samurai
On August 27, the startup pitching competition called "Khun Seuk VS Samurai" (Khun Seuk means "warrior" in Thai) took place, jointly organized by Software Park Thailand and Samurai Incubator from Japan.
There were more than 120 participants in this event. Ultimately it came down to six teams from Thailand (Got it app, Freelance Hub, Eidos, Digio mPOS, Wongnai, and Fineseat) being pitted against five from Japan (Freenow, Conyac, CocoPPa, Unimon, and Everevo) as they made it into the final round.
The judging criteria were based on these five factors: the qualities of the founder, market opportunity, business model, presentation skills, and innovation. Finally the winner was announced as Wongnai, a local Yelp-like restaurant review site that TiA featured recently.
The startup ecosystem in Thailand is gradually growing and we do believe we'll see more and more events like this one coming up in the final quarter of this year.
---
Swapping Gets Social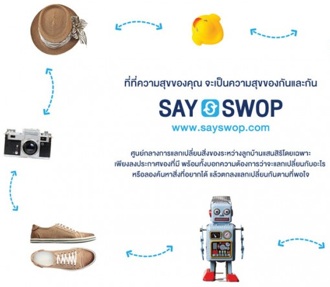 The major Thai real estate company Sansiri (BAK:SIRI) has often been quick to jump on new trends, such as with its usage of Augmented Reality (AR) two years ago, and its own digital magazine on the iPad. And now it's jumping on the so-called "recommerce" trend for swapping stuff rather than buying, launching SaySwop.com.
TrendWatching.com identified "recommerce" as a trend last year, and SaySwop is making it social, sort of like a social network for those living in Sansiri's neighborhoods. There is a system for searching items classified into groups like household utensils, collectables, books, gadgets, etc. People can use this new social network for chatting and making appointments too.
It's a bit like Sansiri's existing CRM tools for customer rapport, and also combines some clever social marketing. We'll have to wait and see if this social swapping idea takes off in Thailand.