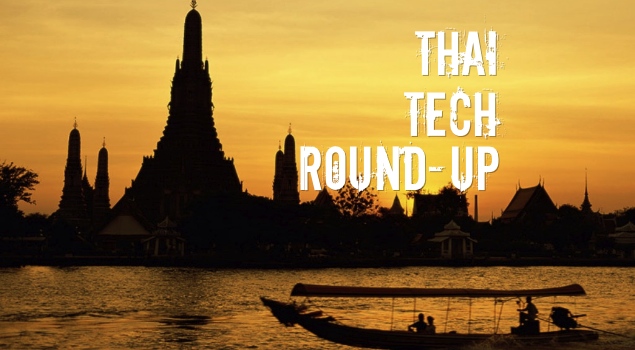 We are back with a new issue of our Thai tech round-up, brought to you by thumbsup. This time let's focus on digital advertising, and the Facebook-backed hack contest.
First real-time bid advertising in Thailand
MCFiVA, a digital agency in Thailand, has launched its latest product to digital marketers, providing a service to buy and sell online advertising in real-time – claimed to be the first of its kind in Thailand. It uses the familiar real-time bidding (RTB) system, and is called "FIVIAD", says Dr. Supachai Parchariyanon, managing director of MCFiVA Thailand.
This new service has a buy and sell system similar in concept to the one used in stock market trading. Also, advertisers can reach their target groups directly without specifying particular websites. Advertisers get direct control of their ad budget, and better optimization; consumers should see more relevant ads.
FIVIAD has opened only for existing customers at the moment, giving them early access whilst also gathering useful feedback. The agency has set a target for FIVIAD of bringing in 100 million baht (US$3.25 million) in revenue within this year.
---
Thai team wins Facebook Dev World Hack in Jakarta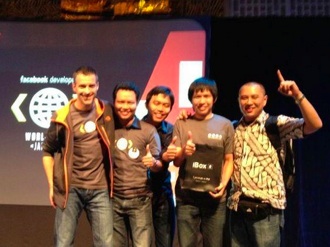 A big event for developers, the Facebook Developers World Hack, dropped in on Jakarta, Indonesia, on September 13th (one of ten city-stops). The winning team here was actually from Thailand, named Computerlogy (pictured right).
Computerlogy is a startup based in Chonburi province which develops web apps for banking and enterprise, as well as some social media apps and tools. The company's main social product is SocialEnable, which is a solution for monitoring social media.
Computerlogy has been familiar with Facebook and its APIs for some tine, being the only company in Thailand that's a Facebook 'preferred marketing developer'.
This Facebook-sponsored World Hack competition runs through to October 1st, and still has lots more cities to visits. The three main topics at this year's event are mobile, gaming, and open graph.