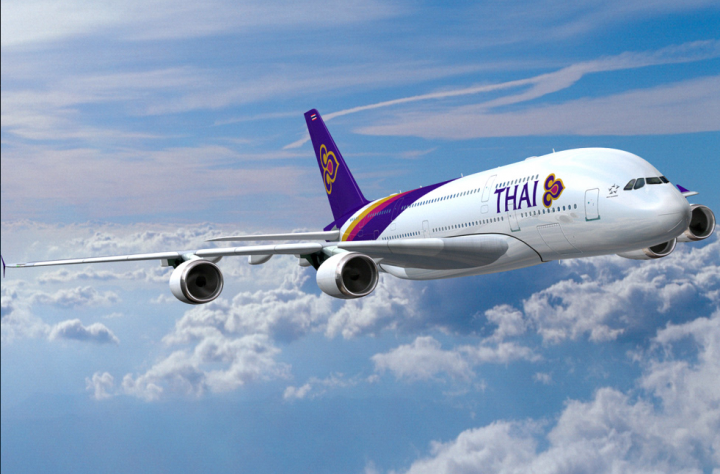 National carrier Thai Airways is applying for a license with the national telecom regulator to become the first airline in Thailand to offer in-flight wi-Fi.
Jesada Sivaraks, secretary to the vice-chairman of the National Telecommunications Commission of Thailand's National Broadcasting and Telecommunications Commission NBTC, explained the commission is now considering approving a license for Thai Airways to provide wireless internet access on the aircrafts. If everything goes through, it is expected to be available from early September onwards.
The airline didn't get the license when it applied two years ago. Back then, Thai airways asked the regulator for two licences to provide both in-flight WiFi and mobile services. However, the NBTC could not award the  license  for mobile services as it would violate Section 46 of the Frequency Allocation Act, which states:
Section 46. A spectrum license for telecommunications business is the exclusive right of the licensee and is not transferable. The licensee who has been authorized to use spectrum for telecommunications services shall carry out the services by himself or herself. Business management either in whole or in part shall not be rendered or permitted to act on his/her behalf.
In other words, the National Telecommunications Commission will be considering the license for WiFi first, and the usage of mobile will be discussed later.
The spectrum that Thai Airways requested for wifi is automatically licensed to everyone who requests it. After obtaining a license, the airline carriers will have to select a WiFi service provider. At present, the only two providers globally are OnAir of Switzerland and AeroMobile Communications of the UK.
(Sources: Bangkok Post and Prachachat)
(Photo Credit: flightglobal.com)
(Editing by Paul Bischoff)