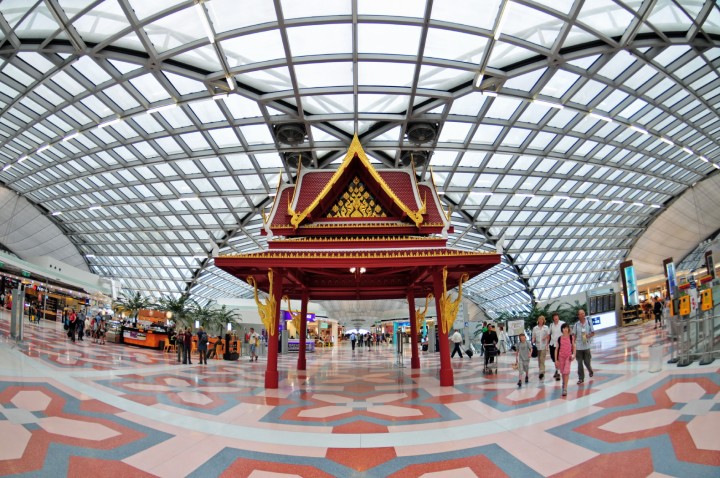 Although Bangkok is the number one tourist destination in the world, sadly the city's airport is not even close to being one of the best. Bangkok's Suvanabhumi airport was ranked number 25 last year among the world's top airports, and dropped down to number 38 this year. Why is the airport not higher up that list? Could it be because we don't have enough free wi-fi spots? That's a possibility.
That could change next year. The Airport of Thailand (AOT) group has partnered with local telco True to offer free internet at several airports in Thailand. The campaign is branded "AOT Free Wi-Fi by TrueMove H". The aim is to make those airports more convenient and try transform Thailand into a flying and logistics hub in the Southeast Asia region.
Both Thai and foreign tourists will will able to access the 10Mbps internet for free for two hours a day. The project has started in Chiang Mai and Don Muang (a smaller airport in Bangkok) since the beginning of this month. The same service will be rolling out in Suvarnabhumi (Bangkok's main airport), Chiang Rai, Phuket, and Hadyai airports soon.
Travellers who want to get onto that free airport wi-fi will have to login and register with a username and password along with your passport number. Yes, that's a bit of a pain when airports in Singapore and Hong Kong make it much easier, with no login needed.
Suvarnabhumi started offering free wi-fi in 2009 that was good only for up to 1Mbps.
The Thai government is also working to provide free wi-fi spots throughout the country.
(Source: asinap.blogspot.com)
(Image credit: Wikipedia)
(Editing by Steven Millward)