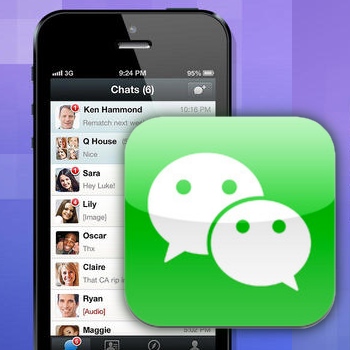 A report in today's China Daily newspaper says that Tencent (HKG:0700), the Chinese makers of popular messaging app WeChat, is making plans to spin off WeChat and take it to an IPO in Singapore.
The China Daily article, notes Reuters, cites an unnamed source who says there's no time-frame for the supposed shares offering. It claims the Singapore Exchange has been chosen over the Hong Kong Stock Exchange, and that Tencent now has a WeChat office in Singapore to pursue this. Tencent declined to comment on the rumor.
Parent company Tencent is listed in Hong Kong where it currently has a market cap of HK$678.75 billion, which is $87.52 billion. It's China's largest web company.
WeChat has close to 400 million registered users, of whom just over 70 million are outside of China. While its global reach is eclipsed by social chat app rivals like Whatsapp, Facebook Messenger, and Line, WeChat is still China's biggest ever social media export. If the spin-off and WeChat IPO turns out to be true, it's a sign of great confidence by Tencent that it can grow its global mobile platform to the point that it could be one of the company's top money spinners.
Last week's major WeChat app update added support for social gaming and mobile payments for Chinese users of the service. It was the app's first step towards monetizing its huge user-base.
(Editing by Anh-Minh Do)