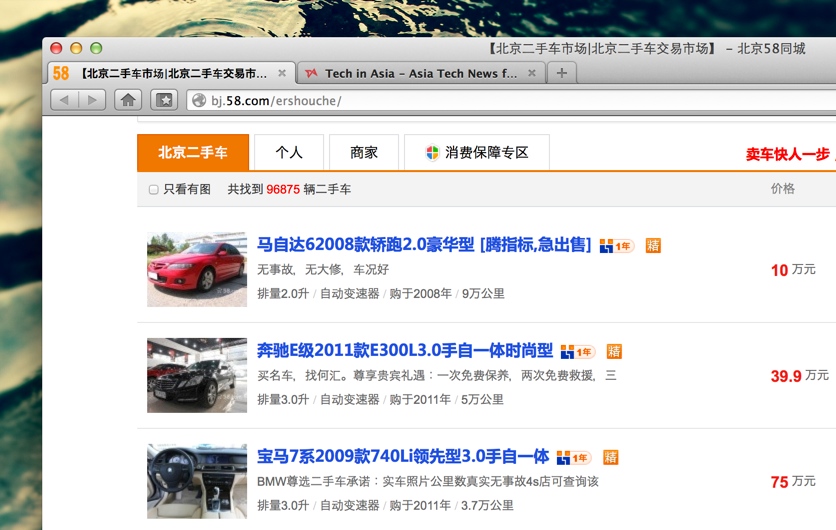 (UPDATED on September 29: Tencent has just bought US$100 million in extra shares in 58.com, which effectively takes its stake to 24 percent from the previous 19.9 percent. The article's title and timestamp is updated also. The original article was published on June 27.)
Chinese web giant Tencent (HKG:0700) – now best known as being the maker of WeChat – announced today that it's paying US$736 million for a 19.9 percent stake in 58.com (NYSE:WUBA), which is China's answer to Craigslist.
58.com, which has 130 million monthly unique users, IPO'd last October.
Tencent revealed today that 58.com's listings will be integrated in some way with WeChat, the popular messaging app, as well as with Tencent's QQ IM. There are no further details at this stage. But that will surely drive a lot of traffic to 58.com. Similar social integration happened with other Tencent investments, such as with taxi-booking app Didi Dache.
Tencent is paying $40 per share for 58.com, which is below the $51.77 at which the stock ended Thursday's trading. In October it floated at $22 per share, so early investors are still riding a strong return.
See: WeChat reaches 438 million monthly active users, but growth is slowing