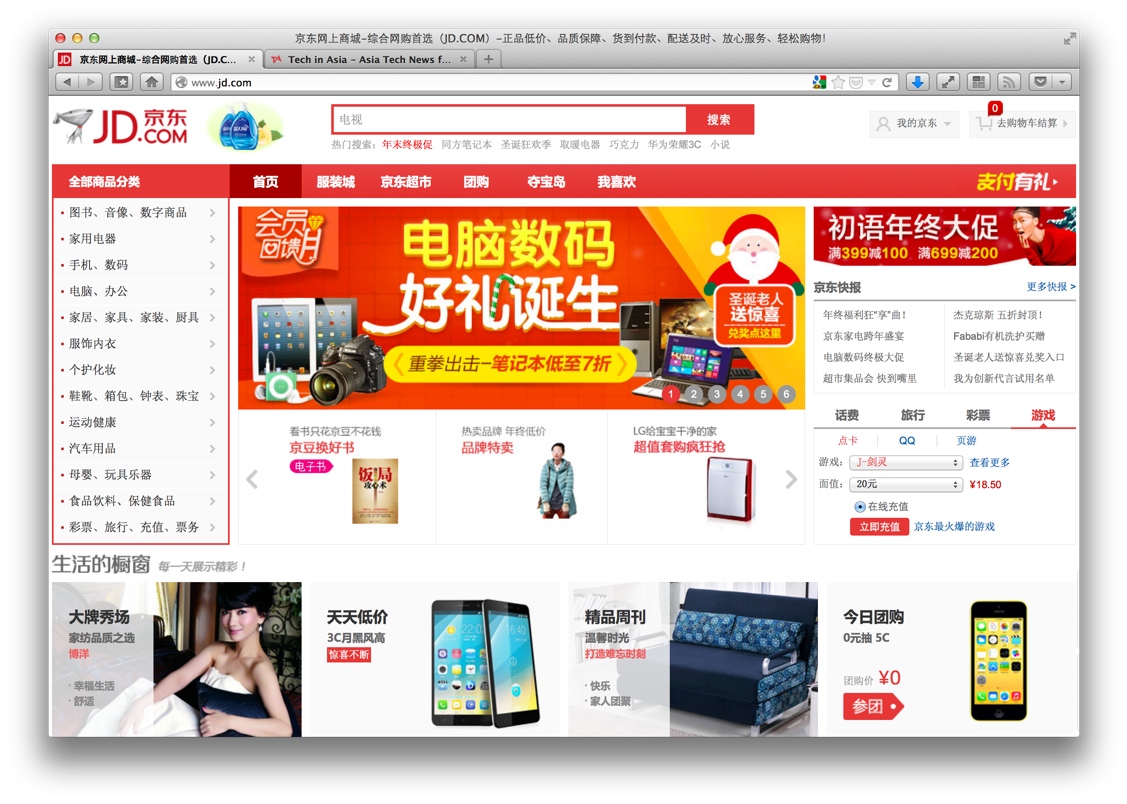 Amid swirling rumors that Tencent (HKG:0700) is keen to boost its flagging e-commerce operations by taking a stake in the Amazon-esque JD, the Wall Street Journal claims today that Tencent has appointed Barclays to advise on taking a stake in JD. That's according to the mythical beast that is "a person familiar with the matter."
JD (pictured above) – formerly called 360Buy – is China's second largest e-store, and the closest rival in terms of market share to Alibaba's Tmall. Investing in JD would give Tencent more leverage in its multi-dimensional rivalry with Alibaba in everything from e-commerce to messaging apps.
Tencent has its own QQ Buy and 51Buy e-stores, but the web giant has struggled with e-commerce relative to its huge success in other areas like social media and gaming. One or both of those e-stores could be subsumed into JD in the event of taking a large stake.
JD is planning a $1.5 billion US IPO. With 35.8 million active customers 25.7 million products on offer, it pulled in $16 billion in sales in 2013. That's the same as the entire spending online in India last year!
Alibaba's long-awaited IPO still hasn't been confirmed.
(Source: Wall Street Journal)
(Editing by Josh Horwitz)