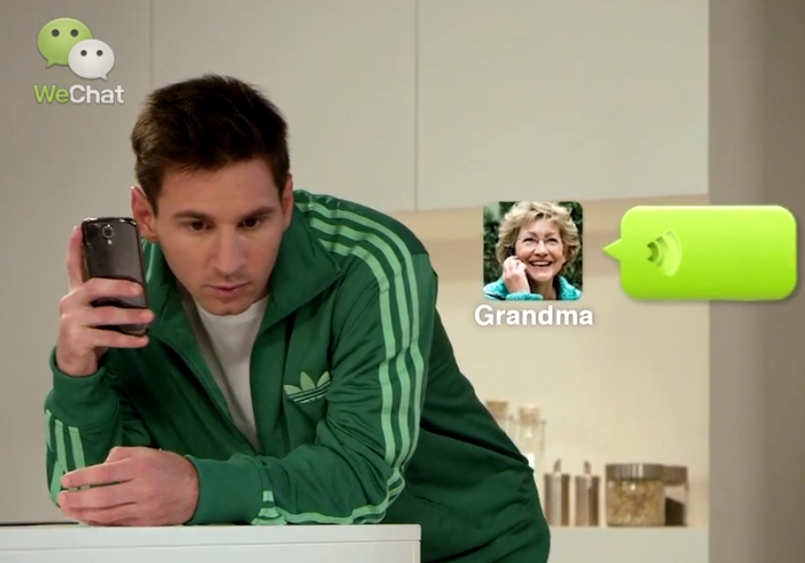 Chinese web giant Tencent (HKG:0700) is still steamrollering along in its newest earnings report for Q2 2014. Tencent pulled in RMB 19.75 billion (US$3.21 billion) in revenue in its newest numbers, which is up 37 percent year-on-year.
Tencent saw strong growth come from smartphone gaming tied to WeChat, as well as from an advertising boost from the World Cup. Revenue from all its online "value-added services" hit RMB 15.71 billion (US$2.55 billion), of which RMB 3 billion (US$487.4 million) comes from social games that integrate with WeChat and QQ.
As we reported moments ago, WeChat has now grown to 438 million monthly active users, but the messaging app's growth is beginning to slow to the point that its quarterly gains are nearly in single digits. From Q1 to Q2, WeChat grew 10.6 percent in terms of active users.
Tencent's profit hit RMB 5.84 billion (US$948.26 million) in Q2, up 59 percent on the same period a year ago.
It's not all roses and buckets full of cash for Tencent. The firm's ecommerce-related revenues dropped significantly to just RMB 1.34 billion (US$218.1 million). The Q2 report explains the dip is due to Tencent's major ecommerce restructuring immediately after its huge investment in JD, China's second biggest ecommerce company. That entailed a big "traffic shift to JD" as Tencent entrusts JD with more of its ecommerce operations, even integrating JD directly into the online shopping part of WeChat.
See: China's Picooc, maker of smart body scales, gets $21 million in funding