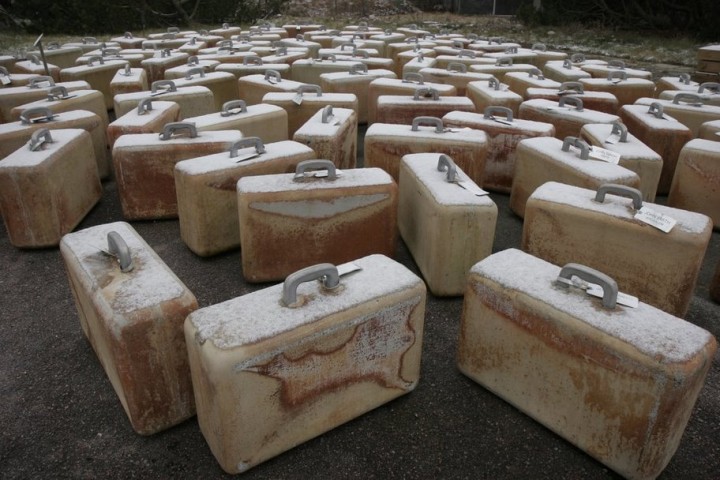 Tencent, the Chinese tech giant best known for its QQ and WeChat messaging services, announced that it will offer free 10 TB of cloud storage for international users next year, PandoDaily reports.
10 TB. That's the entire series of Breaking Bad, 333 times. In HD.
For comparison's sake, Box offers 10 GB of free space for new users (that will probably take you up to to "Los Pollos Hermanos"), and Dropbox offers 2 GB of of free space for new users (a few episodes).
In China, such deals are quite common among the large tech firms – this past summer saw the near-simultaneous domestic launch of cloud services for Baidu and Qihoo (each offered 1 TB), followed by Tencent and Alibaba (10 TB). However, those services are only accessible in Chinese, whereas Tencent's upcoming offer will be available in English.
In the past, these mega-deals have usually required users to register for some related service that the company hopes to promote, and this will likely be the case with Tencent's new effort. PandoDaily also revealed that the company intends to roll out a photo app for international users "within the coming weeks," so it's possible users will have to sign up for a product package before they can get their hands on the storage space.
Tencent rep Peter Zheng stated that the servers for Tencent's international user data will be located in the US and Southeast Asia, which might help appease users who hesitate to use a Chinese service for data storage.
Tencent, like its rival Alibaba, is aiming to broaden its product portfolio and expand its geographic reach. The company's messaging app WeChat has over 270 monthly active users worldwide, and at least 100 million registered users outside China. The company is rumored to be in talks with Snapchat regarding a possible investment.
(Editing by Paul Bischoff)   (Image via Flickr user
masochismtango
)