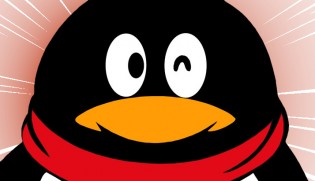 When Fast Company published its list of the most innovative companies in gaming, it ruffled a lot of feathers. One-hit-wonders Rovio (the developers of Angry Birds) topping the list seemed weird enough, but the number two spot was given over to a company many Chinese gamers don't associate with innovation: Tencent. Here's Fast Company's reasoning for giving Tencent such a primo slot:
For leveraging its online distribution network and moving into content. China's largest online company (its QQ gaming platform boasts 200 million registered users), Tencent is the natural go-to for deploying massively multiplayer games in the Far East. Take-Two Interactive partnered with Tencent for NBA 2K Online, which launched last fall. Earlier this year, a long-term partnership between Activision and Tencent came to fruition with the arrival of the free-to-play MMO Call of Duty Online in China.
Now, even a die-hard Tencent fan might question why releasing China remakes of years-old franchises really qualifies as innovative, and China's gaming community has been debating Tencent's innovative tendencies — or lack thereof — ever since. The debate is the subject of Netease Games' latest Dispute feature, which means that before we go any further I have to remind you: Netease competes with Tencent in the gaming space, so the Netease games editorial staff isn't really coming from a position of neutrality here. But many gamers really do see Tencent as a copycat; when I searched for relevant posts on Weibo one of the first ones I found was about Tencent copying animation and sounds from the Japanese anime show Naruto for a QQ game.
In Dispute's usual dueling essays format, Chinese gaming journalist Chang Kong defended Tencent as being innovative, saying that the company really did deserve the title for having brought together 300 million gamers. Chang's opponent, an anonymous marketing strategist in the games industry, disagreed, arguing that most of Tencent's own games were highly derivative, and pointing out that its most successful games were virtually all developed by other companies with Tencent merely serving as the publisher.
Gamers were also split on the subject. "[Tencent] has no integrity," wrote one, and another observed, "When Tencent talks about innovation, all of China starts laughing." But another commenter suggested that the negative perceptions about Tencent were the result of years of media smear campaigns.
Here at Tech in Asia, we have certainly seen Tencent play host to some egregious copies, but to the company's credit, it does seem to take the worst of them down when it discovers them. For example, when we contacted Tencent last fall about a blantant copy of the indie game Cloudstone that it was hosting, the company quietly removed the game a week later.
That Tencent is wildly successful isn't really up for discussion. But is the company an innovator, especially in gaming? Personally, I'm not convinced, and neither are many Chinese gamers. But let us know your thoughts in the comments!
For our coverage of previous Dispute features, click here.