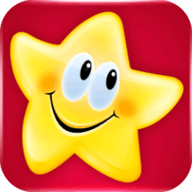 There were rumors going around that Tencent (HKG:0700) had bought stake in Chinese social network Kaixin001 for $100 million. And now that's all official, after Reuters confirmed it earlier this evening. The investment details weren't disclosed but it was reported that Kaixin001 will remain independent as it still holds the majority stake.
"Kaixin001's pursuit of user experience and its open attitude makes it a good fit with us. This investment is Tencent's implementation and upgrade of its open platform strategy," said Tencent's President Martin Lau in a statement.
The deal should have been closed a couple of weeks ago but it's interesting that Pony Ma, founder of Tencent, didn't bring up the topic at Disrupt Beijing today. But Ma did say that Tencent is looking toward to being a more "open" Internet company and is working with third-party developers and gaining their trust.
And as for Kaixin001, it's certainly good news for the team to have fresh funds available, especially after its rival's Renren's IPO earlier in the year and a long-awaited IPO which seems unlikely to happen.
Kaixin001 has lost much of its steam after a heated battle with Renren, which saw the Kaixin.com domain being owned by its rival. You can click here to read more about the fight between these two Chinese social networks, which includes comments from both sides too.