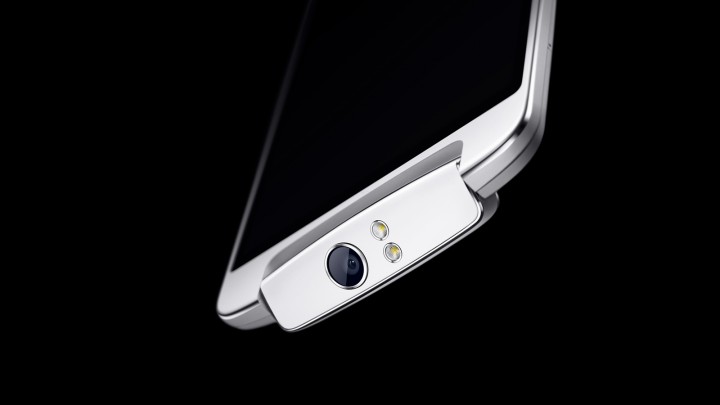 Yesterday news made the rounds that Cyanogen Inc, the relatively niche Android ROM maker, received a $23 million series B investment led by Andreessen Horwitz.
The US-based team behind the Android ROM attracted attention when it announced it had received $7 million in series A funding in September, a benchmark that effectively transformed the open-sourced project into a full-fledged company.
A long list of VC firms contributed to this week's series B round, but there's one in particular worth paying attention to: Tencent.
Now, Tencent (HKG:0700) is no stranger to investing in software companies based outside of China. In the past year or two, the company has injected cash into Fab.com, Snapchat, Kakao Talk, and a handful of small, Silicon Valley startups.
But the CyanogenMod investment stands out because it's an operating system – specifically, one that appears to aspire to compete with Android (even though it remains a fork for the time being).
Android with Chinese characteristics?
China has had a complicated history with Android. Android occupies 59 percent of operating system installations as of Q3 2013, according to Kantar, and there are 270 million active Android users in China right now, but the Chinese government would rather it not be that way. And whereas Google's product suite is central to the Android experience for many of its users around the world, its apps and services are more-or-less inaccessible from the Middle Kingdom. Reflecting the government's politically-driven conflict with Google, the Ministry of Industry and Information Technology issued a white paper last March encouraging Chinese tech firms to develop their own mobile operating systems.
Chinese tech giants have historically done a tremendous job developing homegrown alternatives to services that are popular outside of China, both on desktop and on mobile. Baidu, Tencent, and Qihoo all have cloud storage services, app stores, and mobile web browsers.
But China's domestic operating systems have bombed. The local search engine giant's Baidu Cloud OS has been more-or-less comatose since its launch in 2011, and Alibaba's Aliyun OS looks to be dead in the water. The exception to this trend, of course, would be Xiaomi's heavily forked Android ROM, MIUI, which will make its way overseas next year.
CyanogenMod, meanwhile, along with Firefox OS and MIUI (though the latter will remain a fork for the time being, Xiaomi states), has emerged as a company that sees potential for disruption in Android. Moreover, like Xiaomi, it's flirted with Chinese and Southeast Asian markets. It teamed up with Chinese phonemaker Oppo to bring CyanogenMod to some of its flagship N1 phones. The CyanogenMod team has also reportedly stated that it has a large user-base among Android geeks in China.
Tencent's mobile vision
It's also worth noting that Tencent – maker of the popular WeChat messaging app – has had a strong working relationship with Xiaomi in the past. It partnered with Xiaomi to release the first batch of Hongmi phones on the Tencent's Facebook-esque social network Qzone, and later teamed up with the company to sell its Mi3 phones on WeChat.
Companies like Tencent can splash around money as they wish, and with investments like these, it's never clear if the deals are purely financially-motivated or strategically motivated (for what its worth, Geek.com reports that Tencent has also joined Cyanogen Inc's advisory board). But it's possible that Tencent sees an opportunity in CyanogenMod, assuming it does indeed gain traction in Asia as a default mobile OS appearing on new phones, to deepen its reach on users' smartphones both domestically and abroad. The company has a huge leg up in its home stadium with its WeChat messaging app, but there's still opportunity to gain market share in payments, storage, or other services. And if developing a homegrown OS isn't the optimal way to do that, investing in a fledgling one – or, at least, a good-looking fork of Android – could be a better option.
It's too early to make predictions over what might come of Tencent's relationship with Cyanogen Inc. And Cyanogen will face an uphill battle in China to say the least. But as Cyanogen continues to knock on China's door, and as Tencent sets its sights abroad, keep this investment in mind.
(Editing by Steven Millward)