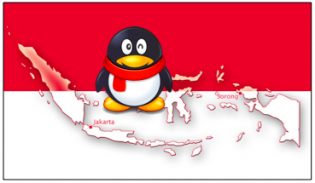 Recently WeChat (aka "Weixin" to Chinese users) made a lot of headlines by announcing that its userbase has surpassed the 200 million mark. The messaging app, made by Chinese internet company Tencent (HKG:0700) has great plans for global expansion, hoping to have the company's first-ever worldwide hit. In order to learn more about the company's plans in Indonesia, we got in touch with Tencent to find out more.
We're told by a representative that Tencent takes Indonesia very seriously, by saying that the country which comprised about 50 percent of the whole population in Southeast Asia is a huge potential user-base for WeChat. There are no Tencent offices in Indonesia yet, but the company is planning to set up one soon. There are WeChat representatives coming back and forth talking to some partners in Indonesia at the moment.
Tencent has been talking with a few local celebrities, merchants, and media about the possibilities of working together on WeChat. So far, when doing WeChat promotions in other countries, the company usually partners up with the local entities there. Take for example, the cooperation with Starbucks in China, Hong Kong, Taiwan.
A representative cited another example involving cooperation with a famous shopping mall in Hong Kong called Harbor City. At the front gate, the mall set up a big QR code for people to scan with their phone, which lets people automatically become mall members in WeChat. Not only do they get messages and coupons like with Starbucks, but the membership also acts as a replacement for the traditional membership cards that makes people's wallets so thick these days. The WeChat rep tells us that the app has become very popular in Hong Kong and Taiwan because of that, and the same cooperation can be implemented in other countries like Indonesia. He elaborates, "It has tremendous effect. We'll be the next generation of co-marketing."
Tencent also looks to use a more localized marketing approach in the country for WeChat. The company is considering to make its app available on Blackberry, which is very popular in Indonesia, and also to create similar BBM packages, in conjunction with some telcos, for the local users. We're told that WeChat is gaining steam in Indonesia, and eventually users would ask telcos to offer BBM-like packages for WeChat. We understand that so far the biggest WeChat users in Indonesia use Android.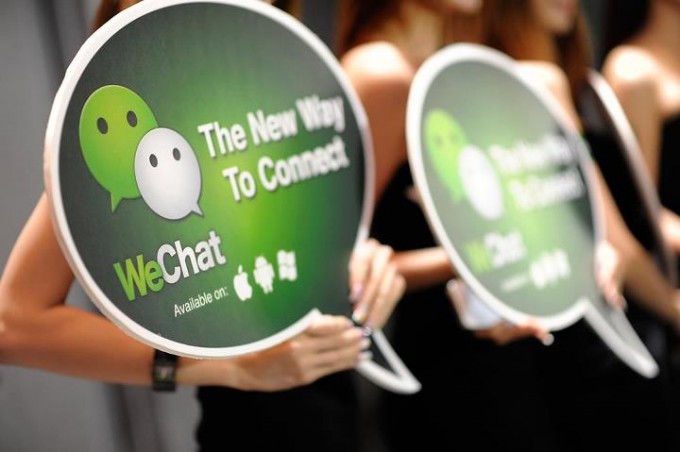 User Behavior
Tencent already has another messaging app created specifically for Indonesia called Qute. We asked if there's any confusion from the Indonesian users regarding WeChat and Qute, but we're told there is not. The representative says that people's focus is only on the app's quality and brand name, not about the company behind it. This is similar to what happened with the QQ IM back in the early days in China. People then only knew QQ, but not so much about Tencent. Moreover, the rep agreed that the consumer target for both WeChat and Qute is different. The former focuses on smartphones, while the latter is on feature phones.
There are already other messaging apps prominent in Indonesia like Line and KakaoTalk. But the Tencent rep thinks that WeChat's killer feature, "push-to-talk," will be a differentiator. Indonesian users are starting to become aware about the feature, but it'll take a few more months for it to really take off, just like the way it happened in China.
Message to Indonesian Developers
A lot of products from Tencent are open platforms, including WeChat. The app opened its API for third-party integration with developers and content providers. Thousands of applications (aka WeChat extensions) are submitted every month. Tencent is open to any new utilities such as games, music, videos, or things people want to shop for. The representative notes:
People compare us to Facebook, saying that WeChat is great, something like Facebook in smartphones. Saying everything you can do here, you can follow celebrities, read articles, talk to a friend in a lot of ways; you can use it for dating, even for e-commerce.