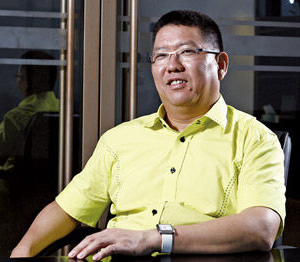 Jason Zeng, the billionaire co-founder of China's internet giant Tencent – and now a major shareholder in the recently IPO'd Taomee.com (NYSE:TAOM) – has reportedly been arrested and taken away for questioning over the ongoing China Mobile corruption case.
Authorities have not confirmed that Mr Zeng (pictured right) is being questioned, but rather Chinese media deduced what was going down from his peculiar tweets on Tencent Weibo in recent days.
China Mobile is still not clear of the corruption scandals that have plagued the company for years. Only last month, one senior exec was sentenced to the death penalty for his role in taking millions of RMB in bribes from Siemens AG. At the weekend, China Mobile appointed a new, government-mandated 'Party Chief' in an effort to get past the case, and to tighten the reins on the country's biggest mobile telco.
In May another big name from a different Chinese web firm – Wang Leilei, former CEO of TOM.com – was officially investigated in connection with the same China Mobile case, before being released without charge.
So far today, the suspected investigation of Jason Zeng hasn't impacted $TAOM shares.
[News source: Tech.Hexun.com; A hat-tip to American Entrepreneur Bill Bishop for blogging and tweeting this afternoon about the significance of the case]