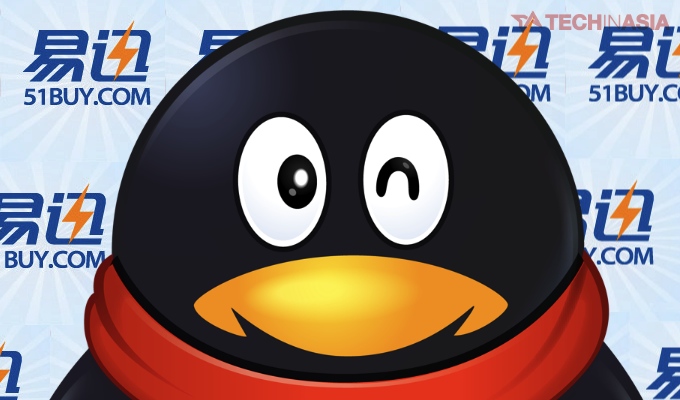 Chinese web giant Tencent (HKG:0700) announced this evening the completion of a HK$1.5 billion (about $193 million) deal to take a stake in China South City Holdings (HKG:1668). It's a bid that confirms Tencent's growing ambitions in e-commerce.
Who is China South City? We'd never heard of them, and it turns out it's a massive publicly-listed organization that's currently building six trade centers across China, inside which buyers and suppliers can set up shop and run their businesses. It also operates its own logistics services.
According to the jointly issued press release, Tencent's investment will facilitate collaboration in five key areas. First, China South City can leverage Tencent's resources and experience in internet technology to help its partner small-and-medium enterprises develop online businesses.
Second, Tencent can leverage China South City's resources and relationships with storefront retailers to bolster its online e-commerce dealings. Third, Tencent and China South City will collaborate to develop online-to-offline sales channels for China South City's retail businesses.
Fourth, the parties will work together to integrate Tencent's online payments into China South City's partners. Finally, both parties will collaborate to share resources in warehousing and logistics.
Tencent president Martin Lau explains:
Chinese small-to-medium sized enterprises have huge demand to expand their businesses online. Cooperation with China South City enables us to jointly facilitate such enterprises migrating online, utilizing China South City's physical locations and logistics capabilities, together with Tencent's Internet user platforms and technology capabilities.
$300 billion e-shopping industry
Tencent already has e-commerce interests with its QQ Buy, Paipai, and 51Buy e-stores. Plus it's building up its mobile commerce abilities inside WeChat, its messaging app.
It's also worth recalling Alibaba's recent $364 million investment in Haier's logistics services. Alibaba is China's e-commerce leader with its Taobao and Tmall marketplaces.
In 2014, it's estimated that China will have over 320 million e-shoppers who'll collectively spend nearly $300 billion online.
(Editing by Steven Millward)