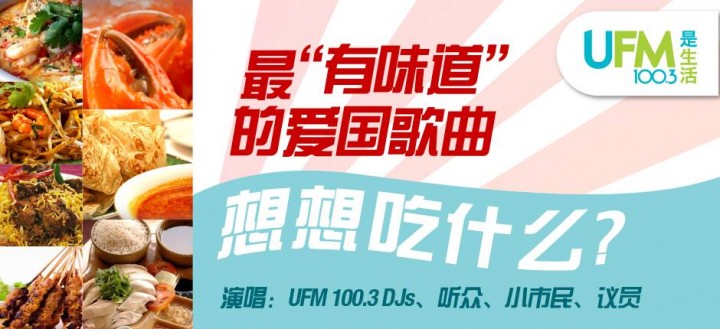 It's the long weekend here in Singapore as we celebrate Hari Raya Aidilfitri and Singapore's 48th birthday. To mark Singapore's 48 years of independence, Startup Arena Singapore 2012 finalist Tell My Friends – a social music store – along with local radio station UFM1003 have put together a song about Singapore's food culture.
Those who are familiar with the lion city will probably know the diverse food culture we have and how most Singaporeans (like myself) bond over meals and drinks. It took the startup close to two months to complete the entire production. As founder and CEO Ben Looi puts it:
We wanted to do a tribute to Singapore in a unifying way. Food is our common passion, and we worked with local radio station UFM1003 to approach Members of Parliament (MPs) to chip in their voices.
Some of the participating MPs include Lee Li Lian, Png Eng Huat, Teo Ser Luck, and Baey Yam Keng, along with some members of the public. I think it sounds way better than our National Day theme song this year. For those who are interested to listen to the startup's celebratory song, you can find it here. If you want to sing along, we've put the lyrics in this online notepad.
(Editing by Steven Millward)