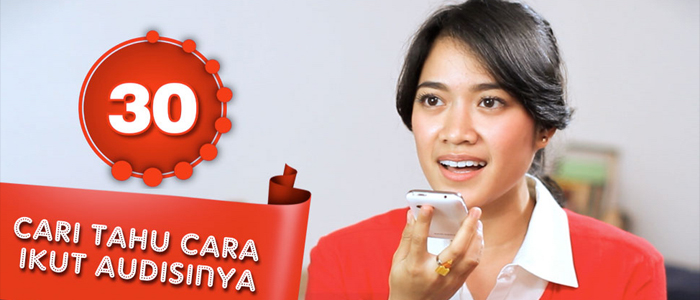 Singing contests in Indonesia are quite popular thanks to TV shows like Indonesian Idol and X Factor. But at those kinds of competitions all participants need to queue for hours at the preliminary stages. But this new national competition held by mobile operator Telkomsel wants to solve that issue. It lets participants send their songs through their phone.
The singing contest is called Bintang Asik. Telkomsel users need only to dial 91945 and sing their hearts out for 30 seconds. Each call will cost IDR 2,000 (17 cents), and participants can send in as many song entries as they want for the preliminary phase. The contest is open to Indonesians only.
This mobile singing craze will go on for the next 10 weeks, starting this week. Selected participants will then sing directly in front of juries in the following rounds. The top two winners will get a car as well as a cash prize.
Money in the bank
This is a creative way to hold a national singing contest whilst the mobile operator rakes in money. This concept allows millions of people to participate very easily.
How much money can Telkomsel earn out of this? Liputan6 cites Bintang Asik representative Rahmansyah Anwar as saying that the firm is expecting around 10 percent of Telkomsel users – that's about 13 million people – to participate in this contest.
10 percent is a conceivable target in such a young market. And if the team passes that number, then Telkomsel will earn at least IDR 26 billion ($218,000) from the preliminary phase of the contest. That revenue could easily increase if each participant sends in more than one song.
Telkomsel has been active in the local music industry for a long time. The company owns two of Indonesia's largest online music services, Langit Musik and Melon Indonesia.
---
This post was originally published on our new Indonesian site, Tech in Asia ID, which you should totally bookmark and follow on Twitter and Facebook!
(Editing by Steven Millward)