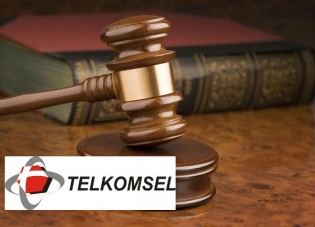 Indonesia's biggest telco Telkomsel made an announcement this week saying that the Indonesian Supreme Court has overruled the bizarre bankruptcy verdict given to the company back in September, bringing the controversial saga to a close. The verdict itself has been reached back in November, but Telkomsel only just received the official copy of the verdict on January 10th.
Telecomasia explained that any Indonesian company can be declared bankrupt if it has at least two creditors and has at least one overdue debt. That debt – albeit a tiny one relative to Telkomsel's financial clout – was the dispute with its partner PT Prima Jaya for Prima SIM cards. The deal between the two firms ended one year earlier than planned, which resulted in Prima Jaya filing a lawsuit against Telkomsel demanding the telco to honor its contract which was worth a further $550,000.
The reason for Telkomsel's cancelled contract, it said at the time, was because Prima Jaya had failed to meet its sales targets. Furthermore, Telkomsel claimed that Prima Jaya committed a contract breach when the company sold its SIM cards outside its designated target base which should have been limited to the athletic community.
The official verdict came in time for Telkomsel to be deemed fit to participate in a new 3G tender process in Indonesia. The tender's deadline for registration is set for January 31st having previously been postponed for quite a while.
(Source: Telecomasia)