After months of teasing, the Indian startup TeliportMe has finally unveiled a slick new website, drifting completely away from its earlier Phototour.in avatar. For those who aren't familiar with TeliportMe, it is based in Bangalore and is also the start-up behind the amazing Android panorama app 360 (see our recent review here).
Featuring an impressive, clean design on its homepage, the website is divided into four different sections: Recent, Popular, Photos, and My Profile.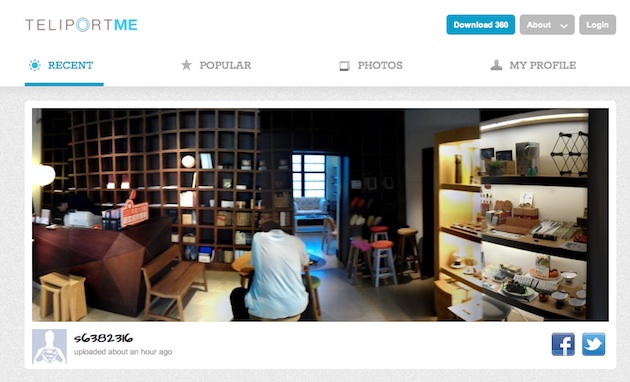 While the Recent section allows you to browse through all the current panoramas that are being uploaded onto the website, the Popular section allows you to browse through only popular panoramas, based on comments and favorites.
The Photos section displays all non-panoramic photos in a magazine-like layout, and My Profile shows all your uploads along with notifications on favorites and comments that you may have received.
Upon clicking on any of the photos, you will be taken a customized photo viewer where you can view it in full glory. The viewer also provides you an option to zoom in or zoom out of the photo, enter full screen mode, favorite any photo, or share it on Facebook or Twitter.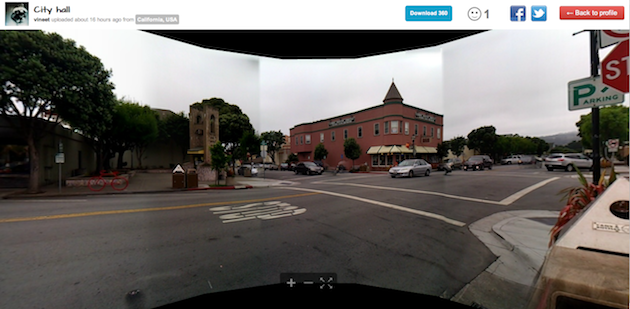 Elaborating on the new 3D photo viewer, Vineet Devaiah, the CEO of TeliportMe, said that they have been heavily working on improving it and the viewer can now effortlessly render any large image within a matter of few seconds.
He further added that TeliportMe is currently the only company which has the ability to display both panoramas and photos in a single viewer.
In addition to the gorgeous new website, the company has also rolled out few improvements to its Android app based on user feedback. The app now features:
Portrait mode capture, resulting in high definition panoramas.
Additional capture modes, allowing users to choose a faster capture mode with a slight quality loss in the picture.
Improved photo-taking abilities.
Vineet announced that the app has doubled its userbase to around 100,000 users in the last two months. They have also tied up with Samsung to preload 360 app on the latter's future Android devices. He also hinted at prospective partnerships with other companies but refused to divulge any specific information.
The new website can be accessed at TeliportMe.com. You can download the new 360 panorama app for free, through the Android Market.