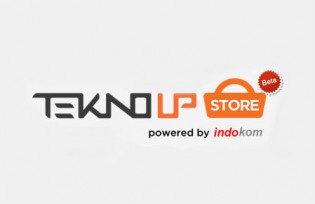 TeknoUp, the Indonesian site that specialized in reviewing gadgets and covering technology, has decided to step to the e-commerce wars. The TeknoUp Store, currently in beta version has opened its doors and is ready to serve its customers [1].
The store will sell mostly gadgets at competitive prices. Working together with Indokom, one of the gadget distributors at Roxy, Jakarta, TeknoUp will sell Indokom's gadgets exclusively. Citra Purnawijaya, the CEO of TeknoUp, said that he believes since they have a community and reviews they are able to differentiate from competitors:
We had the idea of making our own store or e-commerce site for quite some time. We have been receiving more than a few calls to the office [from people] wanting to buy gadgets from us. We thought if we wanted to excel in the gadget category, we had to provide a one stop solution. So far we have been profitable by selling ads to big companies like Samsung, Indosat, and Djarum to name a few, and the e-commerce will be one of our revenue streams that we hope will eclipse the ads revenue sooner rather than later.
TeknoUp definitely isn't alone in selling gadgets online, we have big players in Indonesia like GDP Ventures' BliBli and Rocket Internet's Lazada who both have the same niche. With 3.5 million page views, 500,000 uniques, and 65 percent returning visitors, we will see whether recommendations and reviews can convert to sales for TeknoUp.
---
Disclosure: TeknoUp is an East Ventures portfolio company, and East Ventures is also an investor of Tech in Asia. Read our ethics page for more information.  ↩