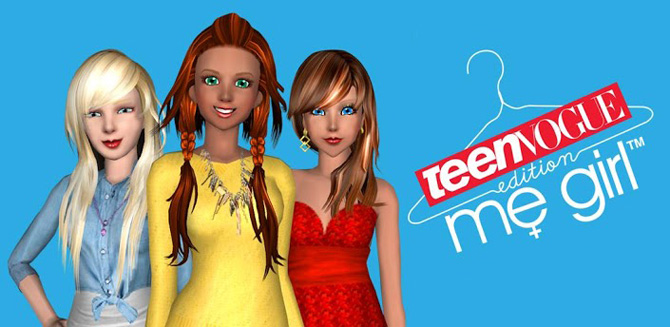 Frenzoo, a Hong Kong-based startup who specializes in 3D lifestyle games for girls, has partnered with Teen Vogue to launch Teen Vogue Me Girl.
I tried the game briefly and found that the 3D graphics and music are especially well done. You basically roleplay a girl who wishes to work in the fashion industry at Vogue. The first stage requires you to go for an interview to apply for an intern role. Now the fun part for ladies, I think, is to dress yourself. You basically have access to all the actual clothes in the Teen Vogue fashion closet.
The interview feels real too. For example, there's a 30-seconds-time frame which requires you to snap photographs of your 3D character. The goal is to gauge your fashion sense from head to toe and you're expected to be top notch. I tried to dress up my character, and then I took some shots — but apparently I didn't impress enough to make the interview.
The not so fun part is that you have to pay for some of the clothing using the game's virtual cash. For 1,000 in virtual cash it'll cost you $99 (in real money). Of course, you can also work for coins, like doing short term assignments such as being Blair's assistant.
So why is Teen Vogue going into mobile fashion games? Its editor-in-chief, Amy Astley, explained:
Teen Vogue's audience is extremely mobile-savvy, always on their smartphones and tablets. So we wanted a way to reach them on a new and exciting media platform with a product that is fun and true to our brand.
Truth be told, I got sucked into the game for awhile when reviewing it. It's pretty intense, which is as it should be, I think. It also sort of reminded of the movie The Devil Wears Prada. If you're into fashion, do give Teen Vogue Me Girl a shot either on iOS or Android.