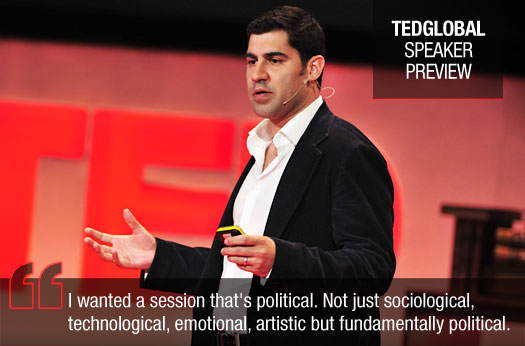 What human civilization needs more than anything is not greater IQ or EQ, but TQ: technology quotient. In their manifesto Hybrid Reality, for TED Books, wife-and-husband team Ayesha and Parag Khanna explores the frontier of the information revolution: The Hybrid Age – the human-technology co-evolution and geotechnology, and their implications for society, business and politics.
This coming Wednesday 26th September, come join me as I moderate your questions for TED speaker Parag Khanna and Hybrid Reality Institute founder and Faculty Advisor at Singularity University, Ayesha Khanna on their work and its relevance to their newly adopted country to live in, Singapore.
We may not have an actual fireplace but the please come with questions on the topic "Hybrid Reality: The Emerging Human-Technology Civilization and What it Means for Singapore" for the chat.
More on the Speakers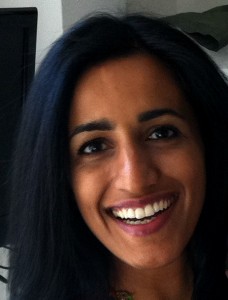 Ayesha Khanna is Founder and Director of the Hybrid Reality Institute, a research and advisory group focused on human-technology co-evolution, geotechnology and innovation. She is a Partner at K2S Advisors which provides strategic and financial advisory services in smart and sustainable cities, technology and infrastructure. She is also a Faculty Advisor at Singularity University and directs the Future Cities group at the London School of Economics. A technology and innovation strategy expert, Ayesha has over ten years of experience advising clients and cities on scenario analysis, product development, digital branding and customer experience. Her clients have included Bank of America, JP Morgan Chase, UBS, American International Group, and Deutsche Bank. Ayesha is frequently interviewed in the media and was featured by the New York Times. She is a regular speaker at industry, marketing, and academic conferences related to emerging technology trends and intelligent cities. Ayesha is the author of Hybrid Reality: Thriving in the Emerging Human-Technology Civilization (TED Books, 2012) and Straight Through Processing (Reed Elsevier, 2007), and was series editor of The Complete Technology Guides for Financial Services published by Reed Elsevier. She has written for diverse publications such as BusinessWeek, TIME, Newsweek, Forbes, Strategy+Business, and Foreign Policy. She also blogs on human technology co-evolution at Big Think. She is currently working on a book titled The Generative City. Ayesha is on the Scientific Advisory Board of the Lifeboat Foundation, a Fellow at the Institute for Ethics and Emerging Technologies, on the Board of Advisors of Humanity+, and co-curator of TEDxGotham. In 2010, she co-chaired the Innovation Advisory Board for the New York City congressional campaign of Reshma Saujani. Ayesha has a BA (honors) in Economics from Harvard University, an MS in Operations Research from Columbia University and is completing her PhD in Information Systems and Innovation at the London School of Economics.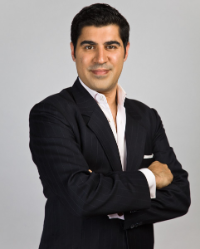 Parag Khanna is a leading geo-strategist, world traveler, and author. He is Director of the Hybrid Reality Institute, Senior Research Fellow at the New America Foundation, Visiting Fellow at LSE IDEAS, Senior Fellow at the European Council on Foreign Relations, and Senior Fellow at the Singapore Institute of International Affairs. He is author of Hybrid Reality: Thriving in the Emerging Human-Technology Civilization (2012), the international bestseller The Second World: Empires and Influence in the New Global Order (2008) and How to Run the World: Charting a Course to the Next Renaissance (2011). In 2008, Parag was named one of Esquire's "75 Most Influential People of the 21st Century," and featured in WIRED magazine's "Smart List." Parag is regularly featured in media around the world such as the New York Times, TIME, Financial Times, and Wall Street Journal, and appears regularly on CNN, BBC, Al Jazeera, PBS, and NPR. He holds a PhD from the London School of Economics, and Bachelors and Masters degrees from the School of Foreign Service at Georgetown University. Born in India, Parag grew up in the United Arab Emirates, New York, and Germany. He has traveled to more than 100 countries and is a Young Global Leader of the World Economic Forum and a Fellow of the Royal Geographical Society.
Agenda
630pm: Doors open, registration starts
7pm: Fireside chat and audience Q&A with Ayesha and Parag
8pm: Mingling
Event Details

When: Wednesday 26th September 2012
Time: 630pm-830pm
Where: Microsoft, Level 21, Auditorium, 1 Marina Boulevard, Singapore 018989 (map)
Entry: Paid

Some light finger food will be provided.
Thanks to Microsoft for sponsoring the venue!