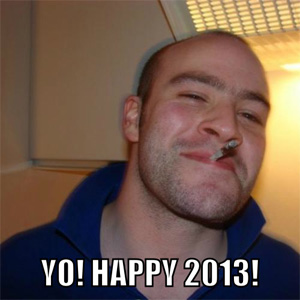 2011 was the year when we first established our core team, and building on top of that, 2012 has been a period of strong growth. This year saw us moving out of our comfort zone to running conferences, and we also rebranded in accordance with our main focus. It was extremely challenging and we made a hell of a lot of mistakes. But in hindsight, it was a necessary move to try to create a sustainable business for the blog.
Our team worked really hard to make these conferences happen and we were pleased by how things have turned out for 2012. And we couldn't have done it without support from our readers and the great folks in the community.
On behalf of the TechinAsia team, I sincerely thank everyone for your continued support, feedback, and encouragement. Your help means that we can keep doing what we're doing, reporting more tech news and startups stories from all across Asia.
In 2013…
Our hunger and drive to achieve more still lingers. In 2013, we look forward to contributing to the Vietnam and Thailand ecosystem first by reporting what entrepreneurs are building there. Startup Asia Singapore 2013 will be held on April 4 – 5 with some very exciting speakers lined-up. We have also recently announced our Meetup series across Asia, with a focus on Thailand, Vietnam, Singapore, and Indonesia for 2013. China, Indonesia, Japan, and the rest of Asia will continue to be within our radar.
Other projects are in the pipeline and we hope to share them once things are firmed up. For now, from everyone here at TechInAsia, we hope you all have a Happy New Year. All the best for 2013!