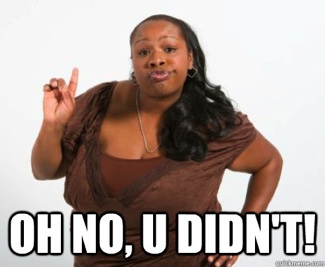 Fun. That's the one word that I would use to describe the continual online wars in China. The most recent is between Baidu and Qihoo's new 360 Search. Sometimes the Chinese tech scene sounds like a never-ending stream of smack-talk.
Here's a list of eight wars in just the past year or so, listed in reverse chronological order:
1. Qihoo's 360 Search vs Baidu, Google, Sogou
This week the search wars are pretty much dominating the tech media headlines. Qihoo dropped a bomb by launching its own search engine which is now thought to have 10 percent of the Chinese market share. That's in just one week since its launch!
2. 360Buy vs Suning vs Gome
The price war between 360buy, Suning, and Gome could well be a fake war for the sake of publicity. I still suspect it is.
3. Qihoo's CEO vs Xiaomi's CEO
This war of words (and products too, after Qihoo unveiled a budget smartphone to counter the Xiaomi M1) looks very real given that Qihoo's CEO Zhou Hongyi has made quite a name for himself in wanting to compete (or have a spat) with most other Chinese internet leaders.
4. Suning vs anyone selling electronics
The brick-and-mortar retailer has been aggressive in pushing into e-commerce where there's much more growth potential.
5. Dangdang vs 360Buy
Yes, electronics sure are a hotly-contested sector!
6. Tmall vs anyone selling electronics
Though not the most profitable sector, the country's biggest online retailer, Alibaba-owned Tmall.com, has been cutting prices on its own electronics portal, hoping to take chunks out of the market share of many rivals, such as 360Buy, Dangdang, Suning, and Gome's Coo8.
7. Tencent vs UCWeb over mobile browsers
China's biggest web company, Tencent, pushed into mobile browsers, allegedly breaking a contract partnership with UCWeb, makers of the popular UC Browser. That went all the way to the courts.
8. Tencent vs Qihoo over anti-virus
But the biggest and most bruising tech war ever might have been this one, from back in late 2010 over PC-based anti-virus products. It was lengthy and it got very ugly very quickly.
---
Of course, amidst all that there has been lots of interesting and healthy competition – some of it without needing any smack-talk! Tell us your favourite China biz wars in the comments.
[Image source: Quickmeme]