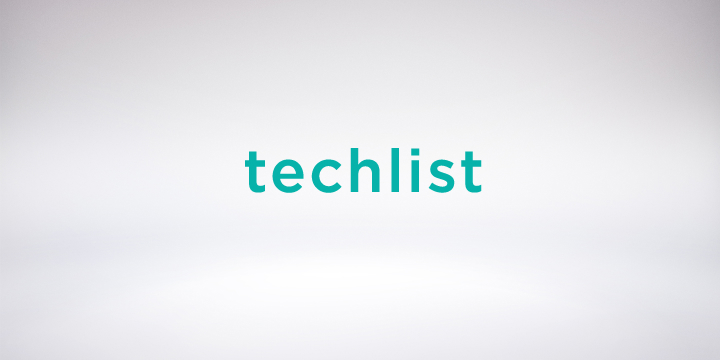 To our beloved readers,
It's been an exciting 2013 for us. We've seen great additions to our Tech in Asia family, launched Games in Asia, concluded both our Startup Asia Singapore and Jakarta events, and are reaching out to local audiences in Indonesia and Vietnam with localized content. These are part of our ongoing efforts to fulfill our mission of better connecting startups in Asia and our goal to share with the world on the latest happenings in Asia's tech and startup scene.
And we're not stopping there. Today, we're introducing our newest baby, Techlist.Asia. In essence, the new platform bridges brilliant startups and investors in Asia, making it easy for startups to raise money, and for investors to source good companies.
Some of you might ask, why set up Techlist.Asia when there is already AngelList?
We interview a lot of startups as well as investors here in Asia, and often we get email requests to make introductions. So we thought, why not have an online platform to facilitate such requests? We also feel the startup world lacks a truly Asia-focused fundraising platform that provides high-quality connections and tangible results for Asian startups and investors.
On top of us wanting to see even more awesome startups getting funded and reach greater heights, we are striving to be the online platform to curate high quality information on the Asian ecosystem. We want to value add and provide data that could be useful to identify certain trends for startups and investors interested in or based in Asia. Here's one example (pictured right).
But like any new startup, we're pretty green and seek your kind understanding as we roll out new features over time. Our Techlist.Asia team is working very hard every day to understand user behavior, adjust the site and add features according to user feedback, and ship them out to you. We would love to listen to your feedback – both good or bad – so that we can create a better user experience for you.
If you're a startup or investor, do give our new online platform a go at Techlist.Asia and tell us what you think by dropping our team an email at feedback[at]techlist[dot]asia or me at vanessa[at]techinasia[dot]com. And oh, you're welcome to like our Facebook Page or follow us on Twitter.
We would love to hear your views, and thank you for your continuous support at Tech in Asia!
Sincerely,
The Techlist.Asia team
(Editing by Terence Lee and Josh Horwitz)