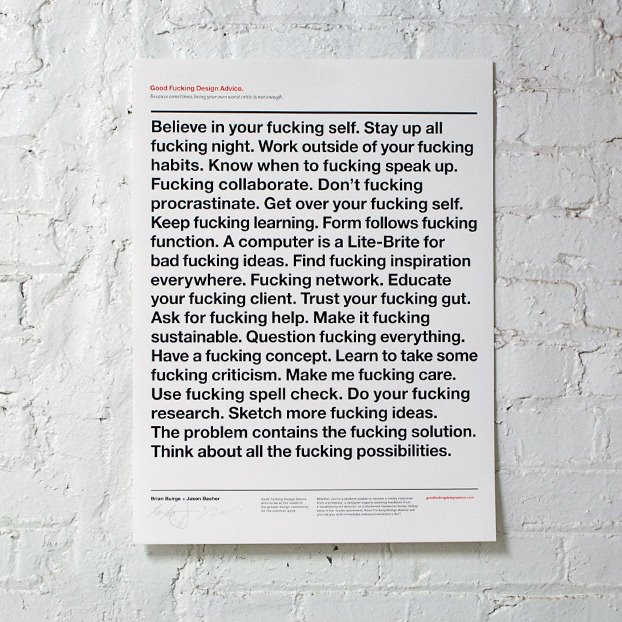 So Tech in Asia has been running for about a year now. We are a pretty hardworking bunch because we very much like what we are doing. We are very selective of the people we bring in. It's true that the culture is first shaped by the founders and the core team members (Minghao and Vanessa included). And over here at our virtual news room formed across five cities made up by five nationalities, we are working pretty hard and doing a lot work of with a really small team.
A lot of factors make what we do possible, but I believe it's the culture of this team is perhaps one of our core assets. It's unique, I believe. When I saw this picture, it pretty much summed things up. Yes, sometimes, the f-bomb is dropped very liberally here but it makes a lot of sense to me. Joshua, our man in Indonesia, noted when he shared the above image with me: "Dude, it feels like you have been telling me all these."
This picture was shared on Facebook, but I think it originates with the folks over at GoodFuckingDesignAdvice. It nicely sums up the spirit we're trying to create, without the f-word of course.