For our first Tech In Asia Meetup in Taipei for 2014, we will be inviting Rui Ma to lead a fireside chat with Hana Chang, co-founder of BountyHunter and Ben Lin, cofounder of POP , during which the two entrepreneurs will talk about their experiences moving from Taipei to Silicon Valley to join 500 Startups. All startups, entrepreneurs, investors, and tech enthusiasts are invited to join us for this event!

Content of the fireside chat (Conducted in Chinese and English): 
How did the co-founders found their startups?

How did the co-founders end up joining 500 Startups?

How did their businesses grow during their time at 500 Startups.

How did the co-founders grow personally as entrepreneurs at 500 Startups?

What are some of the challenges one faces running a cross-border internet startup?
If you are interested, please join us on April 17, 6.30p.m @ Frog Cafe (蛙咖啡, 松江店).
Agenda:
6.30pm – 7.00pm: Registration
7:00 – 7.45pm: [Fireside Chat] 5000 Miles to 500 Startups
7:45 – 8.00pm: Q&A
8.00 – 9.00pm: Networking & refreshments

Venue:
Frog Cafe, Taipei Song Jiang Road, Lane 65, Unit 5, Level 1.
(10455) 台北市松江路,65巷,5号,1楼.

About The Panelist: Rui Ma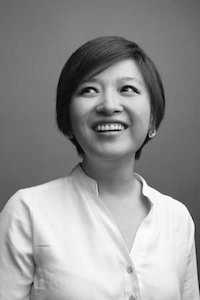 Rui Ma is a Venture Partner at 500 Startups, a leading accelerator and seed investment fund in technology companies, where she is in charge of all investment activity in the greater China region. Prior to joining 500, she worked for nearly a decade in private equity and mergers & acquisitions roles at the Raine Group, Morgan Stanley and Merrill Lynch in both Silicon Valley and China. She is based in Beijing and has been living and working in China since 2007. Rui holds a B.S. in Electrical Engineering and Computer Science from the University of California at Berkeley.  She is also currently studying for a Masters in Education from the University of Illinois at Urbana-Champagne and an Executive MBA from Tsinghua University and INSEAD.
About The Panelist: Hana Chang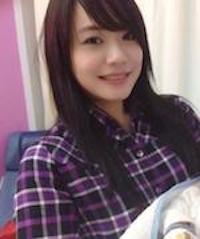 Hana had been an active freelancer before founding BountyHunter and had many years of experience working in product development. She is passionate about singing and songwriting, and she entered many music competitions while growing up. Her experiences led her to the create of BountyHunter, knowing that it should be much easier and more fulfilling for young creatives wanting to use competitions to propel their talents. She wanted to create a useful single location for other like-minded competition hunters. BountyHunter joined 500 Startups in late 2013 and is now expanding globally.
About The Panelist: Ben Lin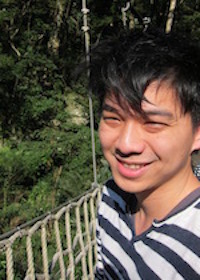 Ben Lin is the co-founder and CEO of POP. He dropped out of high school at 17 and taught himself mechanical engineering. After working as a chief mechanical engineer for four years at a company, he decided the manufacturing industry wasn't growing and decided to create his own software startup.
He founded DreamersLab in 2009. After failing several times making photo, music, news and LBS services, he decided to create an app to test out ideas faster. Therefore he co-founded WOOMOO Inc with his friends Leo and Shao. Their first product, POP, is a simple prototyping solution that turns your sketches into prototypes on your smartphone.
POP was a part of 500 Startups' sixth batch and was invested in by YouTube co-founder Steve Chen. They recently reached one million app idea sketches on the platform.
Not forgetting, a huge thank you to our co-organiser and awesome sponsors:
---
Corporate sponsors
---
---
VC sponsors
---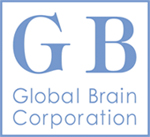 ---
Startup sponsors
---