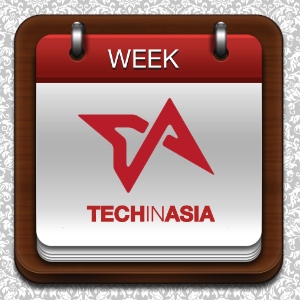 This was a crazy week. Seriously, they don't get much busier than this. So what were the most primo stories this week? Here's what we picked:
We saw China's Tencent take a huge interest in Indonesia last year – but that reached a whole new level this week as we heard Tencent's president at a press conference in Jakarta explaining this major new move. Some good numbers from WeChat in this post too.
---
I'm gonna quote two things that I like about the article:
A million guys walk into a Silicon Valley bar. None of them buy anything. The bar is declared a rousing success.

… stop saying that your city is the next Silicon Valley, and fill in the blanks in your societies lives.
Want more of my thoughts? Read "The Magical Silicon Valley Effect."
---
Sure, it's a little tacky to pick my own article, but I think the fight for mindshare between Weibo and WeChat is going to this year's biggest story in China tech. In fact, it's so big that blogger Han Han poked his head above water to address it, too.
---
Well, that's just a really big number. Baidu says that it's a worldwide figure, so it's not just China. But obviously, that's predominantly in China. And it only reinforces even more how important a market China is. Let's see how this impacts Google's moves.
---
People in China are a resilient bunch when it comes to adopting the ecosystems offered by international players like Apple, Amazon, and Google. Maybe those companies ought to listen to Bruce Lee more: Be water, my friend.
For other ways of reading us, perhaps try our tailored RSS feeds, or find us within Flipboard.